Inclusion Scholarship – Winner Announced  – 12 June 2020
The winner of our first Inclusion Scholarship, receiving three months of free screenwriter coaching is:
Zia Holloway
Congratulations to Zia!
Read more about the seven shortlisted writers here. 
Inclusion Scholarship – Ones to Watch – Shortlisted Writers Announced – 5 June 2020
The seven shortlisted writers are:
Aimee Shenton
Charlie George
Danielle Cooper
Khayam Ayub
Lio Lylark
Musad Farah
Zia Holloway
Find out more about these talented new voices and their projects here.
Inclusion Scholarship Update – 26th May 2020
We are delighted to announce our progress with our inaugural Inclusion Scholarship. A total of 250 application forms were sent out and we received 150 completed applications with scripts. From a first read, 50 of these scripts went through to the second-round longlist.
From there a total of 28 scripts went through to round three. Each of these scripts shows great promise and demonstrated a balance of a unique writer voice and developed craft skills.
In the fourth and final round the 7 best scripts have been selected and their writers will receive a video-call with a Screenwriter Coach, to discuss their projects and their writing development.
One writer will then be selected to win the Scholarship, for three months of free coaching.
The final decision will be announced on Friday, June 12th 2020.
It has been an absolute pleasure to read such a vast array of scripts from a diverse group of up-and-coming writers, who would really benefit from this scholarship. We still have some tough decisions ahead, but thank you so much for making this scheme a success.
Applications are now CLOSED – 2nd May 2020
Thank you to everyone who has applied. We're looking forward to reading your submissions and will post an update in due course.
Inclusion Scholarship Launch – 17 April 2020
We are delighted to offer the Screenwriter Coaching Inclusion Scholarship to writers from backgrounds underrepresented in film and television, who have talent and professional ambition.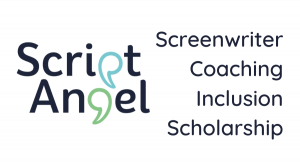 The scholarship will fund three months of coaching for one writer from a disadvantaged background, who otherwise couldn't afford it, working on one developed script. This will take the form of three monthly video-call sessions with your coach to discuss your script and your development strategy.
The Script Angel coaching programme gives you the one-to-one support and opportunity you need to develop your skills and creative confidence. We will work together on your script, taking into consideration your experience and the amount of time you can dedicate to writing each month. We will help you work towards your writing goals, and offer advice, support and assistance in reaching them.
We want to help you feel entitled to be heard.
As always with Script Angel, you still own the work you produce, and we will keep in contact with you, to offer ongoing support for future opportunities and schemes.
Eligibility criteria
This scholarship is open to anyone from an underrepresented background in the film and television industry. This may include your socioeconomic background, ethnicity, gender, sexuality, disability and illness or might include an underrepresented demographic, such as being from a traveller community or growing up in care.
You must be aged over 18 and a UK resident.
The ideal candidate
You may have previously written short films, short plays and may have had work produced, or may still be waiting. You will have a strong sense of what you want to write, but you might not have had any formal education on your journey to becoming a writer.
You will have a comedy or drama script – whether this is for television or film. We don't want completely polished work – we're going to help you with that, but we would love to see that you've developed this work over several drafts, thought about the audience and where your idea would fit (e. g. is it a BBC primetime drama or big budget Hollywood feature film?).
We do not require that your script be written with any particular software, we do not require perfect spelling, punctuation and grammar and we recognise that story talent comes in diverse forms, so we're not looking for one particular thing.
How to apply
Please email inclusion@scriptangel.com and we will send you:
An application form, so we can find out a little bit more about you.
An equal opportunities form, so we can track the success of this scholarship in engaging hard to reach writing talent.
What to submit
Completed application form
Completed equal opportunities form
The script you would like our help to further develop – this can be a full-length feature film screenplay OR one-hour tv drama script (plus series treatment up to 2 pages) OR half-hour comedy script (plus series treatment up to 2 pages).
Writing CV (if you have one)
At this stage we cannot accept theatre scripts, as we are focussed on screenwriting and there are other, specialist schemes for playwrights.
Evaluation
We would like this opportunity to go to a writer who faces several barriers to entering the film and television industry. While you will be first assessed for your screenwriting talent and potential, we do also want to ensure that we are helping someone most in need.
The deadline is 5pm Friday 1st May 2020, which is only two weeks away. We are not expecting you to write a script in this time, rather we're looking for those writers who already have a script developed over several drafts.
If you don't have a script ready just yet, please look out for further opportunities with us. You can write to the email address to be added to our inclusion mailing list, where we may stay in touch with you with further relevant opportunities, including the Script Angel newsletter mailing list (you can unsubscribe at any time).
We are trying to open up a dialogue with writers from underrepresented groups, so please do engage. And we really hope to run this scheme again, so we are grateful to hear about any efforts we can make to be even more inclusive. Should you have any specific inclusion or access needs, please let us know.
Helpful links and advice
You may find the following articles helpful in completing your application:
Terms and Conditions
See our full Terms and Conditions here.
Get in touch
Email us: inclusion@scriptangel.com, or message us via social media.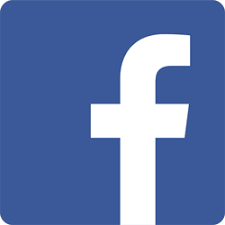 Facebook Page: Script Angel Screenwriter Coaching
Facebook Group: Script Angel Screenwriting Hub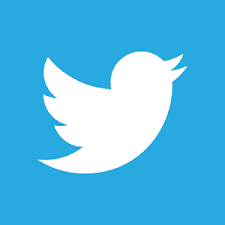 Twitter: @scriptangel1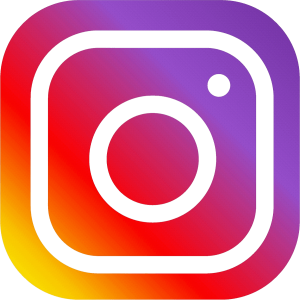 Instagram: @scriptangel1
---