Script Angel Inclusion Scholarship – Winner
After much deliberation, we are thrilled to announce the winner of the first Script Angel Inclusion Scholarship is….
Zia Holloway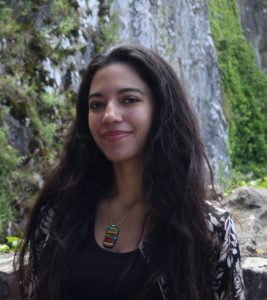 Zia really impressed us with her sophisticated writing style and well-placed, touching and relatable drama about life in a rural, working-class community. Zia balances visual storytelling with a flair for character and authentic dialogue and really has a passion for writing.
We have no doubt Zia will be a success in her writing career, and we're excited to work with Zia over the next three months to help her to shape her script and strategise her next steps.
About Zia Holloway
Zia is a BAFTA mentored multi-disciplinary writer who has worked in film, television and theatre. She has always had a profound interest in film and television and this interest led her to pursue a career in screenwriting. She has come a long way since her career beginnings with the BFI Film Academy residential and has worked on some exciting productions including Netflix's Afterlife and the BBC's His Dark Materials. Zia draws upon the experiences from her upbringing and weaves the fantastical with the mundane to create rich stories that ruminate upon the strangeness of life.
Zia's script: Wayward is a colourful family drama that follows the turbulent lives of the Morrow clan who live in a pastoral council estate.
Ones to Watch – The Shortlisted Writers
To find out about the other talented shortlisted writers check out our Ones to Watch page.
---