How To Get A Screenwriting Agent
The most-asked questions from new writers are around contacting and securing a screenwriting agent. Script Angel's Jay Harley delves into those questions to help find answers.
There are few relationships more specific and nuanced than the writer-agent relationship. When is the right time to look for an agent, what will they handle for you, which is the right agency to go with?
Many writers hope an agent will find them work, while others are used to forging their own relationships and relying on their agents to write up and handle the contracts. The truth is a good agent will open doors for you, get you in the right rooms and negotiate on your behalf, but you still have to do a heck of a lot of work to be ready when that call comes.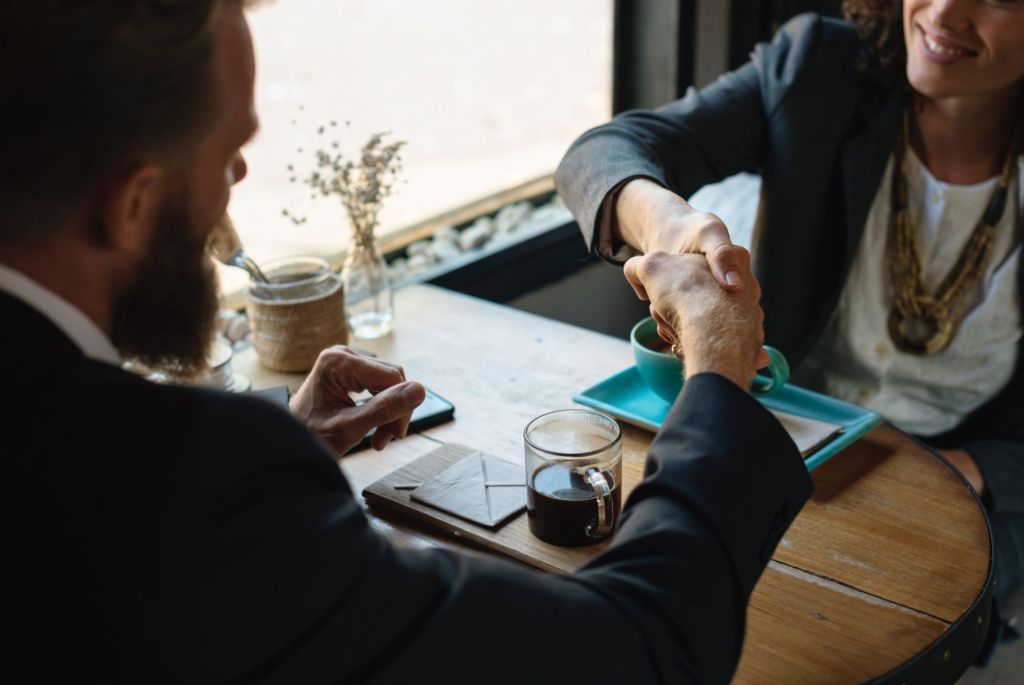 Who to approach
This is as personal as any decision you're ever going to make. Many writers prefer to be repped by a large company with agents working across talent and media. Where actors and writers and directors can be floated around at the water-cooler and beautiful relationships forged, from being in the right place at the other time. Others vastly prefer a boutique service from a smaller company that has more time to dedicate to their select client list – being frequently available for chats, updates, sometimes even edits of work. There are benefits to both, so it's time to start doing your research.
In terms of chemistry, you won't know until you have a meeting, but getting on with your screenwriting agent is fairly important. You need to be able to trust them, but also, you have to imagine trusting them to represent your interests out there in the world. Take a moment to think about the kind of writer you are, but also the kind of person you are.
Are you confident, experienced, happy to walk into a room, shake hands and start selling your scripts? If so, an agent who complements you will be able to get you meetings, leave you to it and handle the details. If you're great in front of a keyboard, but not so confident with networking, is an agent with a strong personality going to complement you and represent you and your work, or might they overwhelm you a little?
Be honest about yourself, be mindful and try and enjoy this matchmaking part of the process. This could end up in a lifelong relationship, think Olivia Coleman at the Oscars, thanking her agent of 25 years.
If one screenwriting agent is interested in your work, then there will be others. Be calm, reflexive and take time to think and talk over your decision with your Screenwriter Coach or writer friends. Don't agree to anything at a first meeting, instead try to arrange further meetings with other agents, see who's out there and find the perfect fit. Yes, this means playing the field.
The biggest 'what not to do' seems obvious, but don't approach agents who just don't rep what you're selling. If you want to work in TV, then you should contact TV agents, not film agents (or someone who does both). Think seriously about who you really want to work with and aim high. Do exhaustive research of which agents rep those writers you absolutely love.
Look at junior agents who are into the sort of thing you write, as they'll be more likely to read your script. But be prepared for a number of rejection emails before you get a meeting – our article The Rejection Collection might help here.
Finally, your contacts among writers will be really helpful here. Hopefully you have a broad cohort of writer friends that you've met at festivals and functions, who are of a similar level and a few who are perhaps doing well and getting commissions.
Always ask writer friends about their screenwriting agent – what they like, what they don't like. And, if someone ever offers to recommend you to an agent, this is the golden ticket. Make sure you have a shiny, polished script ready to go for this occasion.
When to approach
Which brings us to the 'when'. If your timing is right, you'll be much more likely to receive a positive response. If you have a Script Angel coach or a mentor, they will really be able to help with the when of things; when is your brilliant spec polished, but not overworked?
If you've already had a couple of shorts made and they show your work in a good light, then think how much more likely a screenwriting agent is to watch a short than read a feature script. A reel is a great thing to have.
If you've already made a firm agreement towards a collaboration and having something made, this again will stand you in good stead. If you have what you believe to be a truly winning script, make sure that when they ask what else they can see, that you have a second great script in your arsenal, to send through. Get all of these ducks in a row and you might get some interest.
If something you've written has awards, you're incrementally more likely to strike gold, depending on how highly the award is valued. When a film poster is littered with laurel wreaths, unsurprisingly those writers are quick to get snapped-up and moved-on in their careers.
A really brilliant script will get you a screenwriting agent, but it might not even be read by the kind of agent you really want until you're further along in your career. Less-established agents might take you on based on reading your script after a meeting at one of the festivals. But unless you really need an agent at that point, don't feel like you have to accept your first offer. There are good agents, and there are agents with good clients. There are some screenwriting agents who take on clients who aren't yet ready and then push them really hard, which doesn't engender good feelings towards that agent or you as their client. As always, do your research, try and make the decision with your business-head on rather than from the excitement of being repped.
If the time isn't quite right yet, that's okay – polish your portfolio for another month or two, give yourself a deadline and try again when you're ready. But if you're putting this off because you're afraid of rejection, it's time to feel the fear and do it anyway.
What to approach them with
Now you really have to do your research. Agents are perpetually swamped with material. Reading scripts for a living means they are adept at reading, but also specialists at filtering out which scripts they want to read.
Keep your letter brief. Mention any connection you have to the agent; a mutual contact or some time you've met them at an event – this is why going to those events is so important. Read our blog post on meeting producers  and go back to the concise pitch for you and the concise pitch for your project. Get a friend/coach/mentor to read it over.
Speaking of which, you should also have this friend/coach/mentor help you with your CV. Don't be afraid! The writer CV can be slightly intimidating when you haven't yet notched up a stack of credits [check the blog post Your Writer CV for a full breakdown of what to include]. Concisely, if you don't have produced credits, then list your portfolio (in order of; most-developed / scripts available to read right now to least-developed), a brief run-down of other (non-script) writing experience, script courses and, if you have any, relevant industry experience (such as script editing).
Anything else, that demonstrates your great time-keeping or team-working skills is, unfortunately, irrelevant here. Include it if you wish, but keep it very, very brief. If you look at your CV and you're lacking credits, tantalising awards, a guided portfolio that really speaks to your career direction, be honest – is now the time to be seeking an agent? Get your scripts in order, don't try and blag your CV to mis-represent you.
As far as your script is concerned, any screenwriting agent will be able to tell you that the standard of entry-level scripts has risen phenomenally over the last few years. Writers are so much more sophisticated, are really benefiting from coaching and competitions and internet resources, that old rules no longer apply.
Not only does the script have to be brilliant, but it needs to be formatted and spelled correctly – don't worry if this is not your forte, but do find someone to help you with this. Most importantly, you absolutely must follow the rules of each specific agent and their agency.
The agency will tell you how they want the file formatted and labelled, whether they will read treatments, one-pagers, ten pages or full scripts. They may specify genre, style or what they're currently looking for or no longer reading.
They will be absolutely specific and, unless they contact you and ask you to send everything you've got (which is rare), only send precisely what they ask for. Any deviation from that will not be seen as witty or extra or clever, but disrespectful of their very precious time. So don't waste all of the precious time you've spent on your very precious projects, by sending them in a way they'll be poorly received.
Agents are people too. It's very important to remember that, even if your script is objectively brilliant, an agent might not like it or might not want it right now. When you ask someone to read your work, you're actually asking a massive favour, so be patient, polite and respectful.
Your faith in your work is important, but they are taking a leap. If they decide to sign you, they are taking the risk, not you, so have an appreciation of this.
However, you also have value, you've dedicated time and effort to your work, so your work has value. If you're about to start getting interest and maybe getting work, you're about to be a good investment for your agent, so have faith in your worth too. Balance is everything.
---