If you love writing audio drama but don't feel you're suited to writing for BBC Radio 4, what are the other avenues for produced audio work? Jay Harley explores the options.
Writing Scripted Audio
If you're an early-career writer, looking for an opportunity to have your work produced, it can seem at best like an uphill struggle, more often like a brick wall. Many writers see short film and short plays as a way in to making bigger, better-funded productions and that's valid.
What we often acknowledge at Script Angel is that there is no right way into your writing career. In fact, there are as many routes as there are writers, so maybe it's time to focus on a path less-trodden.
Here we'll explore some of the non-radio audio avenues, which may not lead to a profitable career, but will definitely lead to invaluable experience.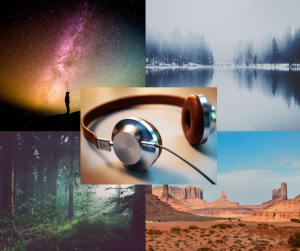 When I started out in film and TV I trained as a sound recordist and sound designer and fell into some brilliantly varied projects. I worked with artists on art films and installations, as well as the standard student films and eventually moved into radio and podcasts.
Beginning my career with an appreciation for audio really gave me a head-start when I came to later productions and it's an often-neglected skill in the writer toolbox. We kind of assume someone else will deal with the audio and effects later down the line, but when you read a script where proper dues are paid to sound, it leaps off the page.
Writing drama and comedy for audio is a specific skill, which takes practice, but can be easily picked up by listening to audio and reading radio scripts, such as those found in the BBC Writersroom archive.
Expand Your Horizons
Novice audio writers make mistakes in verbally describing visual scenes and not utilising the full range of tools at their disposal – because audio has limitless possibilities, it can be as hard to imagine as the edges of space and time. That's why it's so fun to play with.
Expand your mind, and your ears, by visiting places which have artfully used soundscapes to create atmosphere. Check out In the Dark Radio, to have your mind blown by the expressive potential of the form. Think about audio installations for blind and partially-sighted audiences. There are probably avenues near you, that you've never even thought to explore.
Weird and nuanced work comes from weird and nuanced journeys. Every time I meet someone who works at an interesting tangent to the industry, they say they came to it by accident. What that means is that they put themselves out there. They went to events, met people, made it known they write and someone offered them the kind of opportunity they never even knew existed only moments before.
Audio Avenues
There are several big players in the world of audio, and one behemoth. In the UK, Audible is now making its own original comedy and drama content and it's really worth getting across what they're producing. As always, you then need to find the producers of this work and impress them with your brilliantly polished audio spec script and a couple of Audible-appropriate treatments. As it's radio producers who are making most of the content here, it should be no surprise that the model is very similar to UK radio.
Other production companies make specific audio productions, and one heavy hitter is Big Finish. They create hours and hours of brilliant, distinct, original audio drama and attract the biggest acting talent you can name. They are the home of audio for Doctor Who and Torchwood and I'm proud to have written scripts for them myself. What they won't do is produce your forty-seven part Who fanfic audio opus. However, if you have a background in scripted, narrative drama, it might be worth sending them a CV and a sample. If Doctor Who isn't your style, then see what else is out there to suit you.
Do It Yourself
Then there are DIY options. Before I go on to promote them, as a former soundie I have to make a massive disclaimer. If your script is worth recording, it's worth doing well. Don't think you can wing it with any old sound. It's unnecessary to put out bad sound when there are so many options to make good sound. However, it's possible to record sound well and cheaply much more than to record vision too.
Cheap recording devices and phones can be supported by good practices. You can record in a small room, with duvets and blankets covering reflective surfaces and produce perfect sound. I know, because I've done it. Using Audacity, which is free, open source software, you can edit broadcast quality productions. So what's stopping you?
Once your programme is made, you can post it up on a website or launch it as a podcast. There are definitely start-up costs involved, as free podcast hosts have limitations. However, if your work is good and you want to get it to the biggest audience, then podcasting is the way forward. A few very well-produced (and probably well-funded) scripted podcasts have cornered the market (e.g. Welcome to Nightvale, Limetown, The Black Tapes/Tanis) so there is a massive gap in the market for your brilliantly written, edited, performed, recorded and produced show.
Then there's the more niche scripted stuff. Getting into writing for games used to be the poor cousin of TV and film, but now is a massively expansive medium of its own. Scripted audio apps, such as Naomi Alderman's Zombies, Run! are brilliantly written (as you'd expect) and fun and really show a novel use for your writing talent.
Building Your Writing CV
This is only the tip of the audio iceberg. As with any medium, if you really have a passion for the form, practice getting really good and put your work out there. You can pick up a lot of work to bolster your writing CV.
The more you have to explain what a production is on your CV, the less easily it might translate to a potential agent or producer, but if you can add a big-hitting production company or demonstrate a volume of original content (e.g. "10 x 15 minute episodes, storylined and written by me") you will demonstrate your experience.
As with all things, sometimes the credit is more valuable than the finished production, if it's rough around the edges, or something you made a few years ago, which is now outdated. So make something else. Something new and brilliant and vibrant, which really sums up who you are as a writer today.
---