Why Screenwriters Should Consider Theatre
Screenwriting is often said to be storytelling through pictures. And what lies at the emotional heart of most visual storytelling are characters; the actions and reactions of people. All our stories are about people going through an emotionally challenging time, be that in outer space (Gravity), on an urban housing estate (Fish Tank) or the Cornish countryside (Poldark). At the heart of all of it is the screenwriter's ability to write for performance and where better to hone those skills than in the theatre?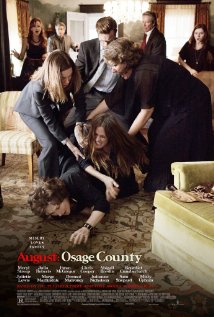 The same is true for comedy writing. All comics try out their material in small venues to find out what lands and what doesn't – then they go away and rewrite it. There is no better way to judge your own comedy or drama writing then by getting it up on its feet in front of a real audience. One way to do this is to hire a group of professional actors, like The Watermark Collective, to provide a table-read of your script.
You can also try to get a theatre to put on your work as part of their new writing programme. Getting a commission from a professional theatre company not only gets you that experience of seeing and hearing your writing come to life but it also gets you those all-important professional credits as a writer.
Theatre writing has the added advantage of being far more open and accessible to new writers than either film or television, and it's the place many a producer looks to discover new writing talent. So, why not check out the following theatres and their new writing programmes around the UK:
London:
The National Theatre
The Royal Court
Paines Plough
Bush Theatre
Hampstead Theatre
Theatre Royal Stratford East
Soho Theatre
Finborough Theatre
Theatre 503
White Bear Theatre
Back Here! Theatre
Tamasha Theatre Company (specialising in new British Asian writing)
Talawa Theatre Company (specialising in Black British writing)
Kali Theatre (specialising in new writing from South Asian women)
South England:
New Venture Theatre, Brighton
The Nuffield Theatre, Southampton
Watford Palace Theatre
Bristol Old Vic
Show of Strength Theatre Company, Bristol
Theatre West
Barbican Theatre, Plymouth
New Wolsey Theatre, Ipswich
Midlands:
Birmingham Rep
Belgrade Theatre, Coventry
Loft Theatre, Leamington Spa
New Vic Theatre, Newcastle-under-Lyme
North England:
Everyman Theatre, Liverpool
Royal Exchange, Manchester
Shred Productions, Manchester
Octagon Theatre, Bolton
Stephen Joseph Theatre, Scarborough
Red Ladder Theatre Company, Leeds
West Yorkshire Playhouse, Leeds
Live Theatre, Newcastle
Wales:
Sherman Theatre, Cardiff
National Theatre of Wales
Scotland:
Traverse Theatre, Edinburgh
National Theatre of Scotland, Glasgow
Ireland:
Druid, Galway
Sunday's Child Theatre
Touring:
Out of Joint Theatre
Papatango
Sphinx Theatre Company (specialising in strong roles for women)
Clean Break (new writing commissions on women whose lives have been affected by the criminal justice system)
Good luck!
---