Genre: Writing Steampunk Films by Steve Turnbull
Steampunk? What's that about then?
In the late 1970s and through the 80s, three authors—K.W. Jeter, Tim Powers and James Blaylock—had been publishing science fiction/fantasy created with a Victorian/Edwardian viewpoint which Jeter, in a letter to Locus magazine published in 1985, humorously called "Steam-punk", a reference to the Cyberpunk genre.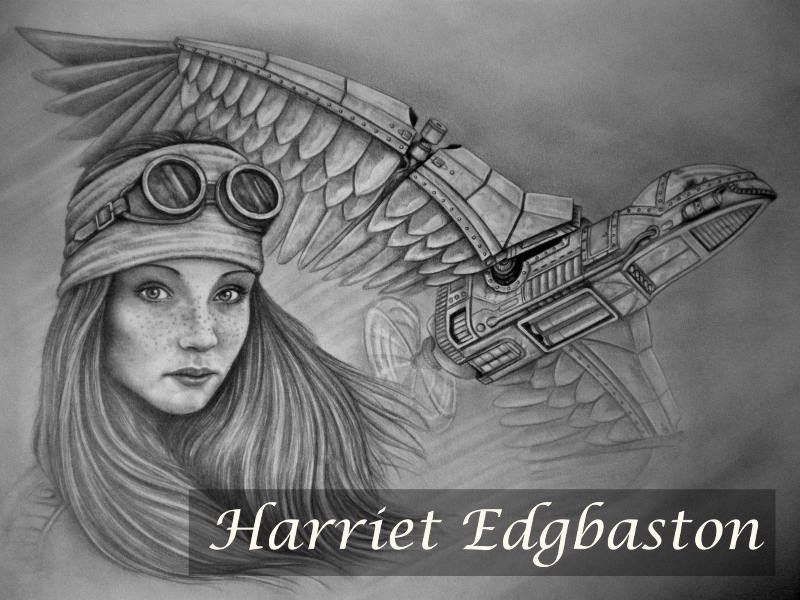 It took another twenty years for the explosion of what we now call Steampunk to take place. Steampunk is not merely a literary device for the telling of tall tales. It's a complete sub-culture with groups of people, across the world creating their own characters, equipping themselves (the "maker" part is very important) and taking to the streets. Or, at least, convention halls. There is also steampunk music which can be anything from the world music to true punk to jazz-rock-indian fusion, usually it's the lyrics that define the Steampunk-ness, and whether the band dress up.
In the 80s and 90s traditional book publishing changed from being about literature to chasing money, in exactly the same way as filmmaking. It became almost impossible to sell anything to an agent/publisher that wasn't "marketable to an easily targetable audience". Which meant the niche of Steampunk was a no-no, except to a few established authors.
But the advent of author-publishing (not to be confused with vanity publishing, which is very different) meant that any type of story could be published. And it was.
In the film world Steampunk barely gained a foothold, there are a few stand-out productions like the anime Steamboy, (some argue that many of Miyasaki's wonderful films are Steampunk) while Sky Captain and the World of Tomorrow is strictly Dieselpunk (1930s retro-futurism). The biggest reason for the lack is simply cost: Steampunk is, by definition, "period" so even for a modest production you're talking prohibitive money. Then there's the fact that much of the genre depends on outrageous machines—which means CGI, requiring careful production and costly post-production. Of course this is not an issue for animation but if you want live-action you've got your work cut-out.
The difficult definition
Wikipedia fails to be definitive, the best it can manage is this:
"Steampunk perhaps most recognisably features anachronistic technologies or retro-futuristic inventions as people in the 19th century might have envisioned them, and is likewise rooted in the era's perspective on fashion, culture, architectural style, and art."
A large proportion of Steampunk literature feeds on the popularity of the supernatural with vampires, werewolves and Fae creatures. A smaller selection works only with the "real" although playing with the laws of Physics—perhaps closer to "Scientific Romance", the original term for science fiction.
If one axis of the Steampunk multi-verse is supernatural versus scientific, the other axis is whether the world adheres closely to the real world of the period, or diverges from it dramatically. Hence you get worlds where the Roman Empire never collapsed and has now entered the Steam Age; or the mini-ice age of the 1600s got worse and displaced the world's populations; or everything is just as it really was, except for Faraday's "Principle for the Partial Nullification of Gravity".
Writing Steampunk
Like all stories if you don't have good characters the story will fail. There is the risk with something like Steampunk in getting caught up with the technology and forgetting character.
If you can tell your story without a Steampunk setting, do you need it at all? If it's film or TV, and you actually want to get it produced, you might do better using a cheaper setting.
But there is something that Science Fiction/Fantasy in general, and Steampunk in particular, can do: they allow you to tell stories highlighting modern issues in a framework that avoids the risk of sounding preachy.
If you will excuse me for using my own stories to illustrate the point:
My setting is very close to the real world and, as a result, it's filled with full-blown and unapologetic sexism, racism and every other bigotry under the sun. Every protagonist I write is female, one is Anglo-Indian, and there's a female Chinese airship captain. Much of the action in my stories takes place in India, with some in Africa, and Manchester. Plus I write diverse sexual orientations, another problem area.
Many Steampunk writers ignore sexism and miss out on opportunities for adding important and valuable conflict to their stories. And, although less true now, the majority is also Empire-centric which is again very limiting.
Those who attended the London Screenwriters Festival 2014 and saw Pilar Alessandra's talk on female protagonists will know what I'm talking about: As she said, don't avoid writing the female experience where it works both for and against the character. In a Steampunk setting this can be amplified a thousand-fold.
I refer to Steampunk as a setting, rather than a genre because you can take any genre—thriller, mystery, action-adventure, or romance—and equip it with a pair of goggles. Regardless of what position on the grid you choose, writing Steampunk can be a fascinating and thoroughly enjoyable adventure into an effective new world of storytelling.
~~~
Steve Turnbull is a novelist and screenwriter of SF, Fantasy and especially Steampunk. His Steampunk works, all in the same setting, now encompass a web-series (thriller, Manchester 1911); a Steampunk feature (action-adventure, London 1909); three Steampunk novellas (murder mysteries, India 1908-1909, novel-length fourth on the way); a Firefly-style novella series (India 1908-1909); and a girls-own adventure series (East Africa, 1895). Plus one horror short story (Berlin, 1933, Dieselpunk). He has far more ideas than he has time for.
Find out more at his website: http://steveturnbull.me
---