Genre: Writing Horror by James Moran
I kill people for money.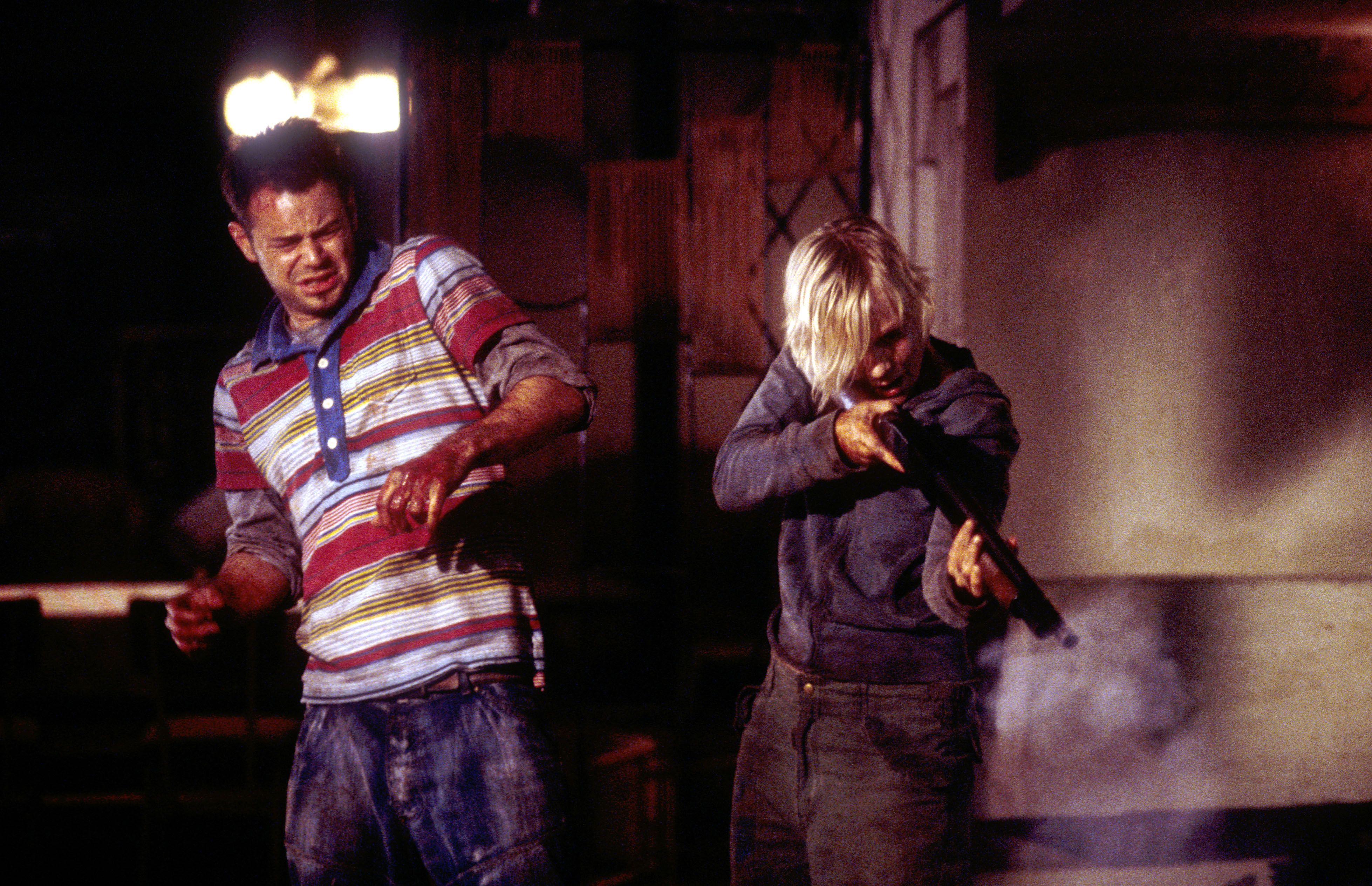 Fake people, obviously. In scripts. But they don't feel fake to me. I have to breathe life into them, make them full, realistic characters, with hopes, dreams, prospects – and then kill them. It's sadistic and awful and weird and I love it.
You have to love horror if you want to write it. If you don't love the genre, if you don't respect it, it'll show on the page. Don't write horror because you think it'll sell, just write a story YOU want to tell, something you're dying to get out. Doesn't matter what is selling now, because the one thing that always sells is a good script.
Horror movies are like romantic comedies – everyone thinks they're easy to write. But they're not. You can't just kill off a bunch of teenagers in a cabin (especially not in a romantic comedy). You need a proper story, strong characters, a believable villain, genuine scares, and a great ending.
Story
Horror is tricky, because you don't just need one story – you need TWO. There's the normal story that happens before anything goes wrong – and then there's the horror story that kicks in and interrupts the first story. Set up the characters, put their stories into motion – and then fuck their shit up.
The normal story should be big and compelling enough to be a movie in itself, even if the horror part never happens. This is crucial. You should be hoping that it doesn't become a horror movie! Once we're invested in the characters and their situation, we should be as shocked and horrified as they are when things go wrong.
Ideally, you want the horror part to intersect nicely with the non-horror part – it should have some connection, one of them should help to resolve the other.
Characters
The characters have to be real, you have to believe in them. They aren't just there to get killed in creative ways. We need to care about them, otherwise we won't be scared – if they're just dull cardboard cutouts, we won't care if they get killed. Make every death hurt, make us yell at the screen and hope they survive.
They don't have to be flawless angels – they really shouldn't be – but they need to be people we can relate to. They're our representatives on screen, and we should root for them to get through it safely.
What would you do in their shoes? Think about all those times you shouted at people in a horror movie, saying "why don't you just do THIS?" – do that! Let them react in a realistic way. Let them be smart, let them try to get out of the situation. That way it's scarier – they're clever, but they're STILL in danger.
How would YOU get out of each situation in the story? Every character is more or less a part of you, so think how you'd behave if you were feeling brave, if you were scared, if you were angry, sad, selfish, vengeful. Sometimes they'll surprise you with hidden depths. You never know how anyone will react in a life or death situation.
Villain
You should spend as much time on your villain as you do on your main characters. Whether they're a human, a ghost, a demon from another dimension, they need a reason to exist. What do they want? Why are they trying to hurt/kill the main characters? What's their endgame?
They MUST have a believable, consistent plan, it'll make them easier to write and to understand – even if you never explain their motivation on screen. It's not enough for them to just be crazy. Why are they doing this? What made them this way? What do they hope to gain? Money, power, vengeance? What would make YOU do the things they do, what would push you over the edge?
If you were trying to do what the villain does, how would you do it? How would you stop the characters escaping? It's almost a conversation between you, the villain, and the main characters. How would I get out of this? How would I stop me? How would I stop me from stopping me??
Scares
If you've set up your story, characters and villain properly, the scares will develop naturally. This is where you have to make yourself worry – think of the worst case scenario. What is the worst possible thing that could happen? Now how do you make it even worse? What would be the LAST thing you'd want to see appear in a darkened corridor? What is worse than being killed?
What might a determined villain do to stop you from foiling their plan? What might THIS villain do, how many people would they kill? What would make you jump out of your seat in the cinema, or when watching at home, alone, in the dark?
Try not to do fake jump scares. If you do, use them sparingly – a little goes a long way. If your horror movie has more fake scares than real ones, something has gone wrong.
Ending
You have several options here. The hero can overcome the threat, or fail and escape, or fail and get killed, or get killed *while* they overcome the threat. It's horror, you don't always need any survivors – but don't cheat, don't use "they all get killed" to hide the fact that you don't have an explanation for the mystery!
If your horror and non-horror stories have been developing together, then you could tie them both up at the same time. The characters could use their normal skills to overcome the horror. Or they could overcome the horror another way, and that victory makes their normal life better.
The ending should be surprising, exciting, and satisfying – happy or sad, it should feel *right*. It should be inevitable, but not obvious. Push the characters into an impossible situation, and figure out how they escape. The audience has mere minutes to guess how a scene will end, you have months! Lead the audience down one path, then surprise them with a stealth attack.
It's a game, a magic trick using misdirection. They'll be trying to guess the answer, so do the opposite of what they expect. If you've done the opposite several times in a row, they'll start expecting it – so do something else. The ending is like the punchline. Write a great ending, and they'll forget any bits they didn't like, they'll just want to watch it all again.
The great thing about horror is the wide variety of stories you can write – from splattery comedy-horror to brutal slashers to subtle supernatural pieces. You can tell any kind of tale. Funny, scary, gory, tense, shocking, satirical, whatever you like. You can explore the human condition much more easily when people are fighting for their lives. And that's why I enjoy killing people for money. Fake people. In scripts. Mostly.
Make it real. Make us care. Make it hurt. Make it count. But above all – make it good.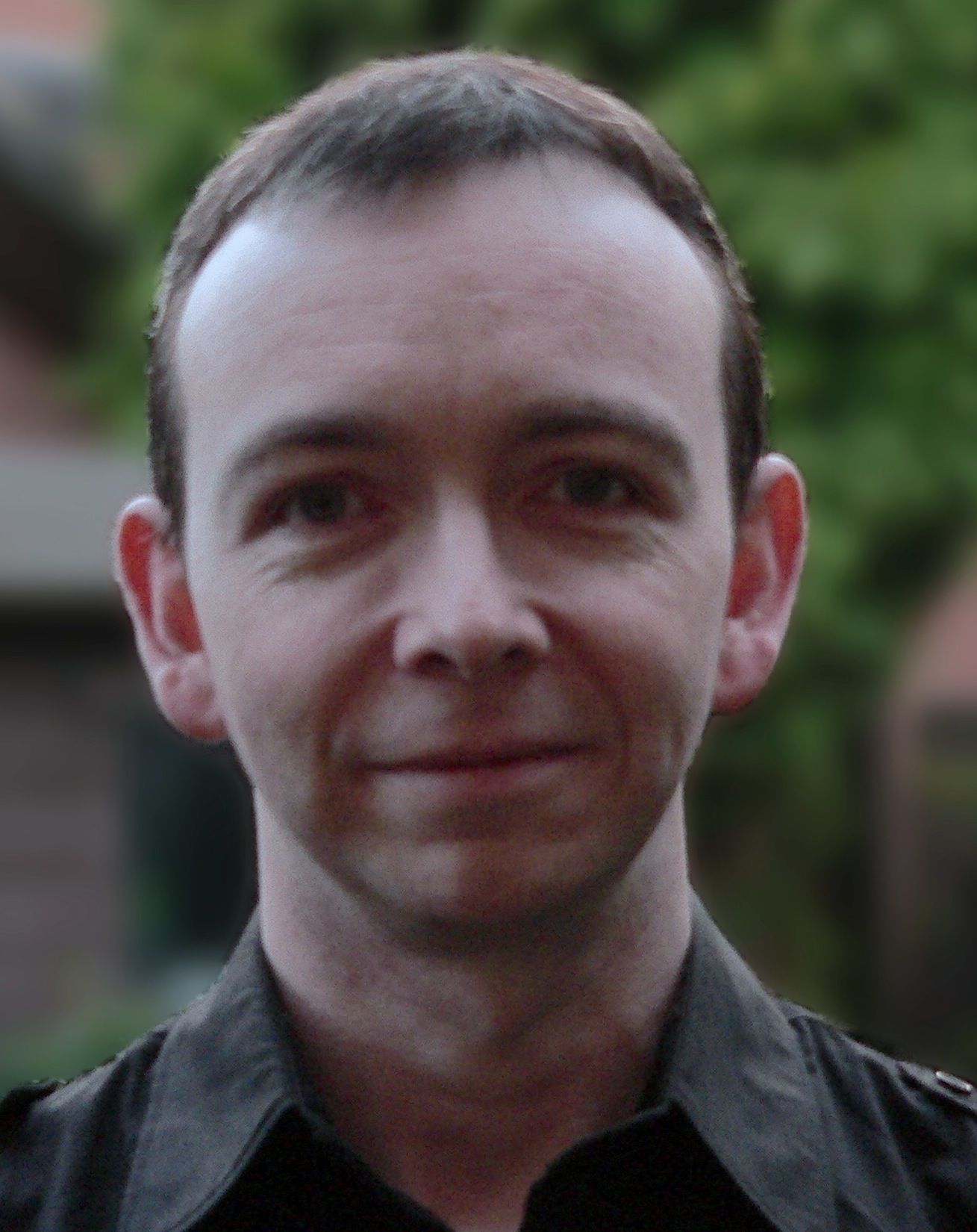 James Moran wrote 'Severance', 'Cockneys Vs Zombies', 'Tower Block', and episodes of 'Doctor Who', 'Torchwood', 'Spooks', 'Primeval', 'Crusoe', and 'Spooks: Code 9'. His other work includes a Highlander audio play, the "TARDIS" Doctor Who Adventure Game, 'Girl Number 9', and 'Crazy For You', a short film he wrote and directed, starring Arthur Darvill and Hannah Tointon. He can be found on Twitter at @jamesmoran, and his website is www.jamesmoranwriter.com
---