Writing Competition Good Practice Guide from Writers' Guild
At Script Angel we've long been supporters of the best writing competitions, screenwriting contests, labs and schemes – those that help to discover, develop and give a platform to new voices and emerging screenwriting talent.
Nearly a decade ago Script Angel started to curate a list of the best screenwriting contests and script competitions around. Our mission is to help our screenwriting community navigate the bewildering array of opportunities and find those most respected in the industry and worth your consideration.
And we're not alone in wanting to help writers find their way around this landscape. The Writers' Guild of Great Britain have launched a writing competition good practice guide to help you discern which opportunities are worth your time (and money) and which to be wary of.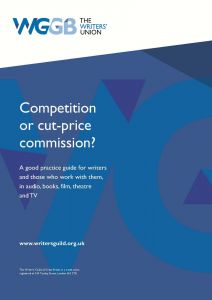 Here's what the WGGB say on writing competitions:
Many writers use competitions as a way to focus their attention, develop their craft and gain industry recognition, and the proliferation of online publications has resulted in an explosion in the number of potential opportunities for writers in all genres.
Many of these writing competitions offer writers an opportunity to get their work seen by a wider audience. However, others are little more than money making ventures for the organisers or disguised commissions at less than established industry rates. Worse still, some competitions actually end up costing the writer more than they gain, resulting in the loss of rights and future earnings.
So how can writers tell the difference between a worthwhile or exploitative competition, and how can publishers, producers and others design a competition that is fair to all parties?
WGGB's new guide Competition or cut-price commission? sets out some key principles and guidance for competitions across audio, books, poetry, short stories, theatre, film and television, as well as providing advice for potential entrants.
It features case studies and a checklist to help writers make a measured assessment, as well competition organiser dos and don'ts and detailed advice relating to specific writing genres.
Further reading
Download the WGGB Writing Competition Good Practice Guide.
Read the Script Angel guide to the difference between film competitions and writing competitions.
Read the Script Angel curated list of the most respected script and screenwriting competitions.
Studio21 Drama Series Script Competition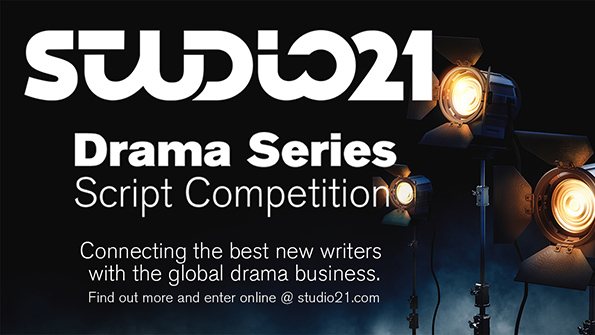 Script Angel is proud to be a partner of the Studio21 Drama Series Script Competition, which offers a £10,000 option prize, incredible industry visibility and networking opportunity at the prestigious Content London event, and publishes full Ts&Cs along with helpful submission guidelines.
To find out more about this opportunity visit: studio21/script
To read the submission guidelines, FAQs and full ts&cs visit click here. 
---