Script Angel is excited to announce its partnership with the Birmingham Film and TV Market on Steven Knight's 'Make It In Birmingham' Writing Competition.
The Birmingham Film & TV Market and Steven Knight are teaming up to find the best screenwriters in the Midlands for the 2022 'Steven Knight: Make It In Birmingham' Award, in association with Script Angel.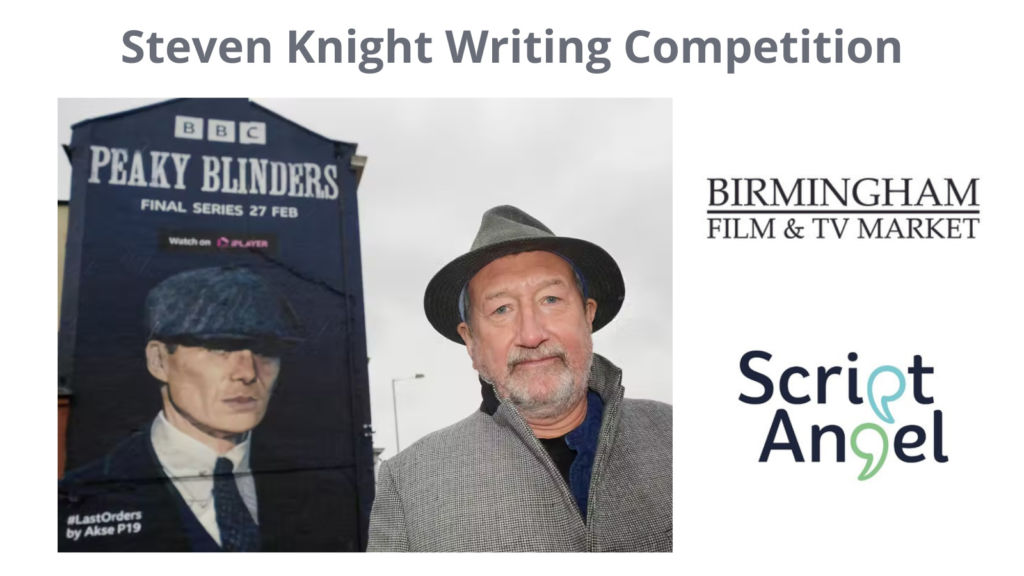 Here to create real opportunities for writers across the UK Midlands region, writers from marginalized, under-represented backgrounds and writers who are not yet represented by an agent, are very much encouraged to apply.
Script Angel's team of professional script readers will be evaluating the submitted scripts, before the finalists are judged by Steven himself who will choose the winning writer.
The Winning Writer receives a meeting with Steven Knight to develop and support their writing future, a full day pass to the market day on 7th October, AND an exclusive award trophy presented at BFTM2022.
The deadline for submissions is 11th July 2022.
Hayley McKenzie, Script Angel Founder said; "Discovering and developing the best writing talent from across the UK's nations and regions is a core part of Script Angel's mission, so we're hugely excited to be working with Steven Knight and the brilliant Birmingham Film & TV Market team to uncover fantastic Midlands screenwriters. Being based in the Midlands myself, and a big fan of Steven's writing from 'Peaky Blinders' to 'Locke' and 'Taboo', this is a fantastic opportunity for us to help Steven and the BFTM team grow the screen industry in the Midlands region."
"The Birmingham Film & TV Market team are absolutely thrilled to announce our partnership with professional Script Development gurus Script Angel for this year's Steven Knight 'Make It In Birmingham' Writer's Competition. Script Angel have been supporting writers from all backgrounds for over a decade and are passionate about amplifying diversity. Our collective commitment to career development and building opportunities has created an amazing call to action from Steven Knight himself; Screenwriters from the Midlands, we need YOU." – Birmingham Film & TV Market Founders Sophie Ivanova, Louise Osbourne, Mellissa Donello.
To find out more, including 'Midlands' eligibility, and to submit your script, visit Steven Knight: Make It In Birmingham Writing Competition. 
---