Genre: Writing Fantasy And Supernatural Drama by Debbie Moon
Fantasy and supernatural drama has gone from being ignored and derided to the genre of the moment. Twilight, Once Upon A Time, Sleepy Hollow, Game Of Thrones, (and dare I mention my own show, CBBC's Wolfblood…?), and the massive market for young-adult fantasy and supernatural romance novels have made the genre more visible and respectable than ever before.
So what is it like to write?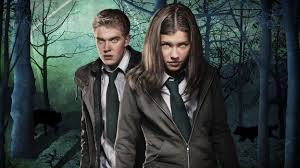 Like any non-naturalistic genre, fantasy is both liberating and difficult. If you can change the basic rules of nature – vampires exist, magic is real, faery tale characters can come to our world – then you can reshape reality in any way you like. But the way you reshape it has to make sense, to be internally consistent, and above all, to be relatable. The basic rule is – the world may be 'unreal', but the characters must still feel real. The reason Game Of Thrones is so immensely popular is probably not that it has dragons and White Walkers, but that it shows human greed, ambition, lust and family ties in a way that the audience can empathize with.
Fantasy also comes laden with expectations. Well, all genres do. Detective fiction has red herrings, false suspects and locked-room mysteries, rom-coms have the meet-cute and 'the bit where someone runs'.
But the supposed rules of fantasy – magic, orcs, swords and prophecies – are so much a part of the public perception of the genre that it can be difficult to break free from them.
In the initial development period for Wolfblood, we spent a lot of time sorting through the tropes of werewolf stories and deciding which ones we wanted to keep and which we didn't. For example, the narrative problem with most werewolf movies is that the werewolf can only 'turn' at the full moon. I was adamant our Wolfbloods had to be capable of transforming whenever they wanted. And that not only made the timescale of the series easier, it opened up new story possibilities – like the idea that they could lose control and transform involuntarily if angry or scared. Increasing the danger of discovery…
Then you have to get these new rules across to the audience. We chose to create a character new to the Wolfblood world, giving everyone someone to explain things to. And in the first few episodes, there's an insistence that "We're Wolfbloods, not werewolves", pointing out that the rules were going to be different.
And fantasy is a fantastic genre for exploring social issues and philosophical issues through metaphor. Vampires have been a metaphor for alternative sexualities since their first appearance in fiction, werewolves are about the anger and violence in all of us. The current crop of fantasy fiction and drama has given people, especially teenagers, metaphors through which to examine and explore their own sexuality, insecurities, fears and hopes. That's what really attracts me to the genre, and what makes it so much fun to write…
Despite recent successes, fantasy is still difficult to sell in television and particularly in film. Producers worry about the cost, and about selling the intricacy of the world to a casual audience. There's definitely more openness to fantasy and the supernatural in children's television than mainstream programming, though, and adult shows like Being Human and In The Flesh have won awards and become 'talking-point' series.
So if you want to write about the human experience from an unusual angle, and create a rich new world for your characters, try fantasy…
Debbie Moon is the creator and lead writer of the award-winning CBBC drama 'Wolfblood'. She also has original projects in development with Ruby Films and Working Title and also writes the popular blog Never Get Off The Bus.
---