Favourite Christmas Movies
Curl up for Christmas – the must-watch movies of winterval!
By Jay Harley
The coaches
As soon as I asked my fellow screenwriting coaches for their favourite Christmas movies, I received a flood of emails. What constitutes a Christmas movie? Does it have to be about Christmas or just something you watch at Christmas? I told them to define it however they want, and they chose a glorious selection of snuggle-up and feel-good watches. So, snuggle up!
Our coach Lucy went for a classic, saying Christmas is a time for finding common ground and being happy together (finger's crossed) and a film that's always done it for her entire family is Some Like it Hot. Lucy said: "It has the whole package; pacey, unexpected (and how) storytelling, hilarious dialogue, great characters with evergreen performances, the whole thing beautifully shot in Golden Age Black and White."
Continuing the classic theme, one of our new coaches this year, Katherine, made the following picks, saying "Under the bright Christmas decorations and lights, I like to go completely black and white. Extended present wrapping sessions are eased by Rebecca for a kind of gothic chill, It's a Wonderful Life for the seasonal sentiment and The Philadelphia Story for the dialogue, wit and joy of Katharine Hepburn – 'My she was yar!'"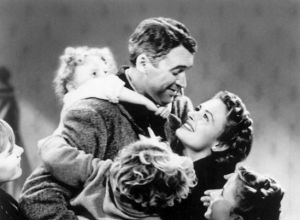 Our other new coach, Douglas, also made three excellent selections. Firstly, Joyeux Noël, a film that highlights the need to break down barriers and bring people together despite their differences, telling the story of a Christmas Eve truce in the trenches of World War I.
Secondly, "Cash On Demand is a favourite in my house because my uncle Harry worked in the camera department. Made by Hammer Films, this is a taut thriller and wonderful study of character flaw and change. Peter Cushing, at his most precise, is challenged to see the value of friendship and human life, the story cleverly told in real-time so we are forced to feel every tense minute of it."
And finally, an actual Christmas film! The Railway Children, which often appears in the TV festive schedules and the story kicks-off on Christmas Day when an adult Bobbie invites us to look back on the story of her childhood. Douglas said "Christmas isn't just a time of family and celebration, it is also a time to shed a tear for things we miss or regret. No matter how many times I watch this, "Daddy, my daddy!" always hits me square in the feels and reduces me to tears."
Coach James also made three choices, and what an array of bobby-dazzlers. First up is Gremlins, furry family fun, which soon turns dark as soon those dastardly Gremlins are doing their very best to ruin Christmas for everyone in the town of Kingston Falls. James says, "I loved it as a kid and now love it just as much as a big kid." His second pick is Black Christmas (the original 1974 version) which is a genuine early slasher, pre-dating (and a clear influence on) John Carpenter's Halloween. Precisely as merry as it sounds. James' final choice, to actually cheer you up, is the British comedy Nativity! James said "This one is right at the other end of the scale – but you've got to have some cheese with your claret. It's Christmas!"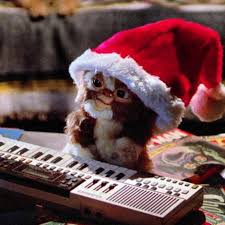 Script Angel founder Hayley McKenzie went for the heart-breaking yet uplifting The Elephant Man; "watching this as a young teenager, it was the first time I realised that stories on screen had the power to move me so intensely (I still sob every time I see it) – it would inspire a life-long passion for storytelling on screen". Like James, Hayley also want for comedy horror Gremlins and joined our director of development Jane in picking The Muppet Christmas Carol saying "All the things I loved about the 1951 version of this story with Alastair Sims (dark and at times properly menacing) but this time with added Muppets and songs – what's not to love?!
Hayley joined Katherine in picking out It's A Wonderful Life and added The Snowman "not a feature film, I know, rather a short film for tv, but it's become a family tradition and watching my (then) young children laughing, smiling and crying their way through this was mesmerising".
Final choice for Hayley was Oliver!; "Charles Dickens again – perfectly adapted to the screen, managing to blend the emotional power and grit of the original story (not shying away from the brutal murder of a character you love), with warmth and a sense of hope, and a stunning songbook by Lionel Bart."
The writers
One of our writers, Carolyn, also recommended Black Christmas – and she's Canadian, so this film had extra resonance for her, watching her favourite local talent get chopped down, like so many Christmas trees.
Another writer, Debs, picked The Nightmare Before Christmas – which she felt was the clear choice for a nineties kid. What is it with all of us lovely people and our dark, dark festive choices?
And finally writer Heather perked us up with this selection, "it definitely has to be Bing Crosby's White Christmas. Reminds me of childhood, Woolworth's, naff ceiling decorations and the smell of Mum's early morning turkey as we dashed for the tree to open up the presents."
Those of you who know me, will know I don't celebrate Christmas, or anything really, but look at me getting into the spirit! My pick has to be the delightfully scary Rare Exports. This is a Finnish tale about the original, mythic and frankly terrifying Santa and his frightful elves. Enjoy!
Look out for our Christmas and New Year viewing guide, where we select our favourite festive treats in this year's end schedule.
---