Desert Island Dramas – Sasha Hails
In a series of fun, short interviews, we find out which television dramas inspired our team and the screenwriters they admire; what would they choose as their Desert Island Dramas?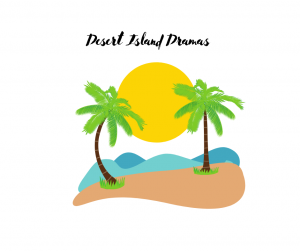 So, as you jump onto a life raft for one, you can grab three dramas/comedies to take to the nearby island you will paddle to. And, you must also choose one programme to feed to the circling sharks.
This week we asked BAFTA-nominated screenwriter Sasha Hails;
FIRST: THE SINGING DETECTIVE
For so many reasons. It was 1986 and I was a teenager and waking up to the world and it just blew me away. I'd never seen TV like it. The way it mixed those amazingly nostalgic war songs and flashbacks with the pain of Marlowe's conditon and then the out there sexiness and subversiveness of the relationship between his hospitalised self and Joanna Whalley. It was both epic and yet brilliantly minutely observed. Wildly imaginative but so full of acutely observed real physical suffering and pain. It was poignant, brutal, sexy and fun. It was intimate but epic, minutely observed but universal. It was the human condition literally sung and danced loud. It was inspirational. It made me want to write.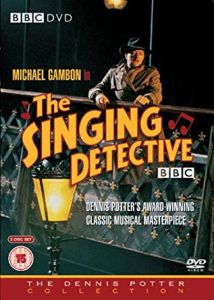 SECOND: THE MAGIC ROUNDABOUT
I was addicted to it as a kid. And them my kids were addicted to it as kids. And I couldn't be out of the room when they were watching it: Dougal, Ermintrude, Dylan, Brian, Zebedee, it was like meeting all my old childhood mates again. It makes me laugh out loud but it's full of gentle philosophy and provokes thought. It's for kids, but it's outrageous and it's adult. Like Winnie The Pooh, like Peter Pan, like all the best kids "art" it doesn't talk down rather it embraces the wildness of the child's imagination and reminds the adult carer of the joy of play and infinite possibility! It's visually satisfying and a work of art in it's own right. The characters are funny animals, but they are also a brilliant social commentary. It's political, it's a social commentary. It's just way out there but so absolutely human and I think I'd need that on my island.
THIRD: CASUALTY
I love this show. It's genius. I love watching it and I loved writing for it. The format is so simple and so brilliant. Thank you Jeremy Brock and Paul Unwin. Anyone can come through that ED door, and they do, year after year. So many human stories can be told. It's such a great vehicle for social justice stories. Best it's now been going 28 years so watching it I can get a great history lesson of the NHS and the politics of UK in last 28 years as well as endless stories. I'll be lonely on that Island so I'll need to immerse myself with the team that run the department – I can't think of a better set of "imaginary friends" to see me through. And of course, I'll have Charlie!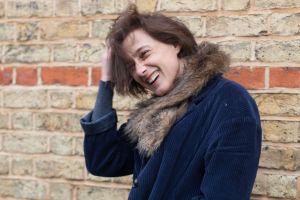 Sasha Hails is a BAFTA-nominated screenwriter. She is co-creator and lead writer on Enid Blyton's 'Malory Towers' (CBBC) and has projects in development with BBC Films, BFI, The Bureau, Kindle, BBC Wales and Channel Five. Previous writing credits include 'The Crown' (Netflix, Left Bank Pictures) 'The Last Tsars' (Netflix, Nutopia), 'Moonstone' (BBC, King Bert), 'Versailles' (CanalPlus), 'Wizards Versus Aliens' (BBC) as well as numerous episodes of BBC drama series 'Casualty', 'Holby City', 'EastEnders' and 'Doctors'.
---