Script Angel is pleased to announce the launch of a new Scotland Hub, which will help meet the growing industry demand for diverse, authentic new voices.
We are also delighted to confirm that Douglas Dougan will head up this new initiative. Based in Edinburgh, Douglas will connect the major cities with writer's groups and communities throughout the country, in search of new talent to benefit from Script Angel's writer-led coaching.
Hayley McKenzie, CEO, said: "We have long been invested in building a 'nations & regions' strategy, to help discover writers across the UK. While Script Angel firmly believes in screenwriting as an international business – and we coach many fantastic writers who work in film & TV around the world – we are also very proud to nurture distinctly regional talent in the UK. The Scotland Hub is a natural and exciting development in this quest, and Douglas is the perfect person to lead it."
Douglas is a producer and script development professional whose script consultant credits include the multi-BAFTA-award winning dramas Margaret, Small Island, Five Minutes of Heaven, Occupation, Killing Bono, Sex 'n Drugs 'n Rock & Roll and '71.
Previous roles include development officer at Scottish Screen, development producer for BFI-funded Cineworks film programme and as director of Edinburgh Mediabase. As a producer he set up his own production company whose credits include BAFTA-Scotland-award winning Run, Tony, Run!  Dougan also created and teaches the year-long screenwriting programme at University of Edinburgh.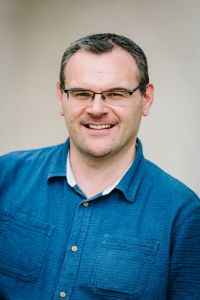 Douglas said, "I am excited to join Script Angel which will enable me to perform a 'root-and-branch' investigation into the screenwriter talent communities we have here in Scotland, to unearth and develop those unique Scottish voices. Scotland is one of several creative hubs for script and production, with BBC Scotland drama and comedy in Glasgow plus Outlander studios and the mooted new film studio in Edinburgh coming soon. There are lots of opportunities here and a demand for writers who know how to write for screen."
---