Script Angel has expanded its screenwriter coaching team – and taken the first steps in a nations & regions strategy – with the appointment of Douglas Dougan, a BAFTA-award winning script consultant and screenwriting tutor.
Based in Edinburgh, Douglas will run Script Angel's newly created Scotland base, connecting the major cities with writer's groups and communities throughout the country in search of new talent.
Douglas is a producer and script development professional whose script consultant credits include the multi-BAFTA-award winning dramas Margaret, Small Island, Five Minutes of Heaven, Occupation, Killing Bono, Sex 'n Drugs 'n Rock & Roll and '71.
Previous roles include development officer at Scottish Screen, development producer for BFI-funded Cineworks film programme and as director of Edinburgh Mediabase. As a producer he set up his own production company whose credits include BAFTA-Scotland-award winning Run, Tony, Run!  Dougan also created and teaches the year-long screenwriting programme at University of Edinburgh.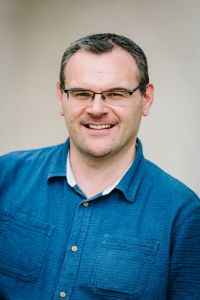 Douglas said, "I am excited to join Script Angel which will enable me to perform a 'root-and-branch' investigation into the screenwriter talent communities we have here in Scotland, to unearth and develop those unique Scottish voices. Scotland is one of several creative hubs for script and production, with BBC Scotland drama and comedy in Glasgow plus Outlander studios and the mooted new film studio in Edinburgh coming soon. There are lots of opportunities here and a demand for writers who know how to write for screen."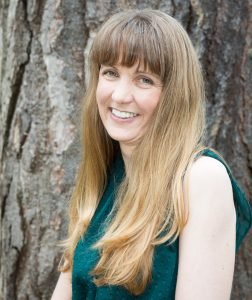 Script Angel CEO, Hayley McKenzie welcomed Douglas to the team. "Douglas is an incredibly experienced producer and script development professional, whose expertise will help us to develop unique and original new screenwriting talent across the UK's nations and regions."
Hayley continued, "The growing industry demand for diverse, authentic new voices is much-welcomed, and at Script Angel we want to nurture writers, helping them to develop their voice and their craft. We are excited to find out just what can be achieved when Douglas brings his coaching experience and eye for opportunities to writers with distinct, Scottish voices."
About Script Angel
Script Angel is a screenwriter coaching and professional talent development company. Founded by experienced film and television script executive Hayley McKenzie, Script Angel provides world-class coaching and script development support to writers across the world, at every stage of their career. Script Angel has built an international reputation for helping emerging screenwriting talent to develop their voice and establish a writing career in the film and television industry.
---