Russell T Davies – Screenwriter Interview
Multi-award-winning screenwriter and producer Russell T Davies talked to the Writers' Guild of Great Britain about writing his new Channel 4 drama series, 'It's A Sin', a dramatisation of the 1980s HIV/AIDS crisis.
Here are highlights of the interview with Russell at the online WGGB event hosted by Nicholas McInerny, which took place just after the first episode of 'It's A Sin' had aired.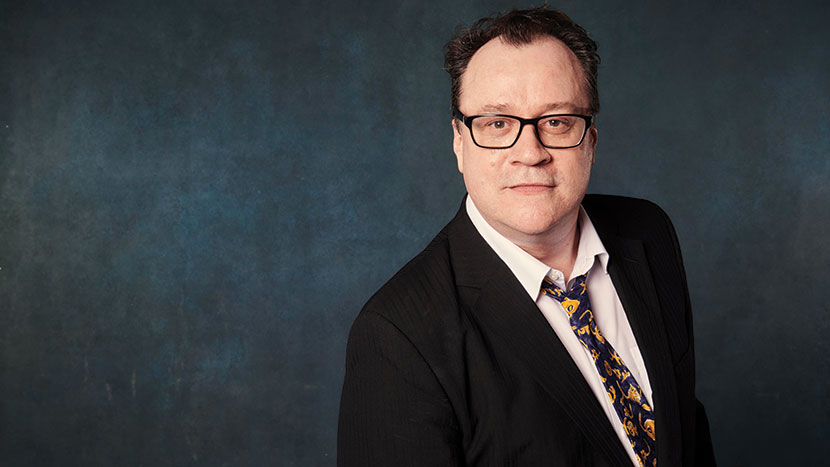 How did you find your way into writing 'It's A Sin'? Was it a character, specific incidents, a particular memory?
"It was hard to find a starting point. I've been thinking about it since it happened in the early 1980s. I remember hearing a macabre anecdote or joke that there was a production of 'Seven Brides For Seven Brothers' and all seven brothers died. Imagine a group of people and they all died? That was a good focus."
Reflecting further, Russell revealed that he had dived into all the literature that references AIDS; everything from films, novels and plays to episodes of 'Casualty' and 'Peak Practice' and how he had "danced with that material for a long time."
In particular, Russell found the opening of the novel 'The Interestings' very resonant – how a tiny echo of something was a powerful way in. "I remember thinking that was how it began with AIDS, a rumour on the edge of your world."
The response to the show has been phenomenal, why do you think it's had such a big impact?
"The response has been shocking. Lovely but bewildering. For a young audience, I think that even though it's period drama (the show is set in 1980s) it's a recognisible world, with pubs and clubs and denim and snogging and booze and parties.
Within that, then you start saying people died secretly, there was a virus that wasn't spoken about, there was fear, there was shame. It was doing that on very familiar territory. So it becomes a bit like seeing secrets unfold in your own world."
The drama has a group of characters who come in and out of focus across the episodes. How did you structure it?
Russell described how his biggest difficulty was the need to show the passing of ten years. How he felt the need to show that it was an illness that happened at different speeds.
"It could kill you quickly, it could kill you slowly. That demand to show four deaths across five episodes without repeating yourself was the big challenge. A lovely challenge. Hard, but that's what keeps me at my desk tapping away. In terms of things swimming into and out of focus it was the virus that kind of decided how the story was told."
The sequence where your character Ritchie delivers lots of information or exposition about the virus and the rumours and stories around it, had a fantastic energy. How did you approach that?
"It is really expositional – I'm not sure if that's great writing?! But I loved writing it. It had energy because I'd been dying to write those things that he says for years. The same was true for the scene with Keeley Hawes' character in the hospital. I'd heard that story in the early 1980s, of parents arriving in a hospital ward to discover that their son is gay, that he's HIV positive and that he'd dying of AIDS, all in one moment. That's the writer in me – I heard that and I wanted to write that."
All your characters are having fun and behaving badly. You capture the complexity of your characters. Can you talk about that?
"The key always is making them different from each other and in having secrets. Yes they have fun, but they're all keeping secrets from each other. They all appear to be openly out and living a fabulous gay life but they're all actually still not out to their parents, they're still in the closet at home. which felt truthful to the time."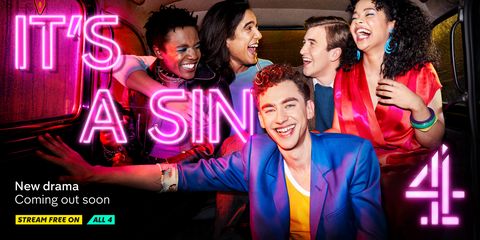 Jill has a strong moral compass within the show. Is Jill the central character of your drama?
"No, I think that's Ritchie. He's the most complex. He turns in the light more, you get more sides to him. But they all have those qualities to some extent. I am very critical of all of them. I love them, I love them all but I am critical of them – that's the way to write well."
What's your process for structuring your stories? Do you outline before you start writing the script?
"I don't do that (on paper). I describe the story of the series to a commissioner to pitch the show and then I'm allowed to get on with it. I don't deliver outlines as part of the process. But you will be asked to deliver outlines as a professional writer so it's a valuable skill to learn. But I like discovering things as I'm writing the script.
So you don't have post-it notes up on the wall?
No, I don't do any of that. I do do that work, it's just all in my head.
[Ed: In another interview Russell talks with Nicola Shindler about how he structures story in his head using tentpole moments and how he learnt storylining skills working on the soaps – see link below]
How do you become a fearless writer?
"Don't self-censor. Write what you want to write, don't worry about whether a commissioner will commission it. That doesn't mean you can write nonsense. It still has to have a diligence to it. You have to earn it. You've got to do the work. It's got to be valid. You have to find space in your story for it. If you want to be a fearless writer, be fearless in your writing."
To watch the full video-interview, visit the WGGB YouTube channel below:
You might also like…
In the interview below Russell chats with long-time producing-collaborator Nicola Shindler about breaking into screenwriting, what he learnt writing on soaps and his writing process.
The Writers' Guild
To find out how the Writers' Guild of Great Britain supports writers, and how to join, visit:
Screenwriter Coaching
And find out how Script Angel can help you to elevate your writing and projects through our Screenwriter Coaching service.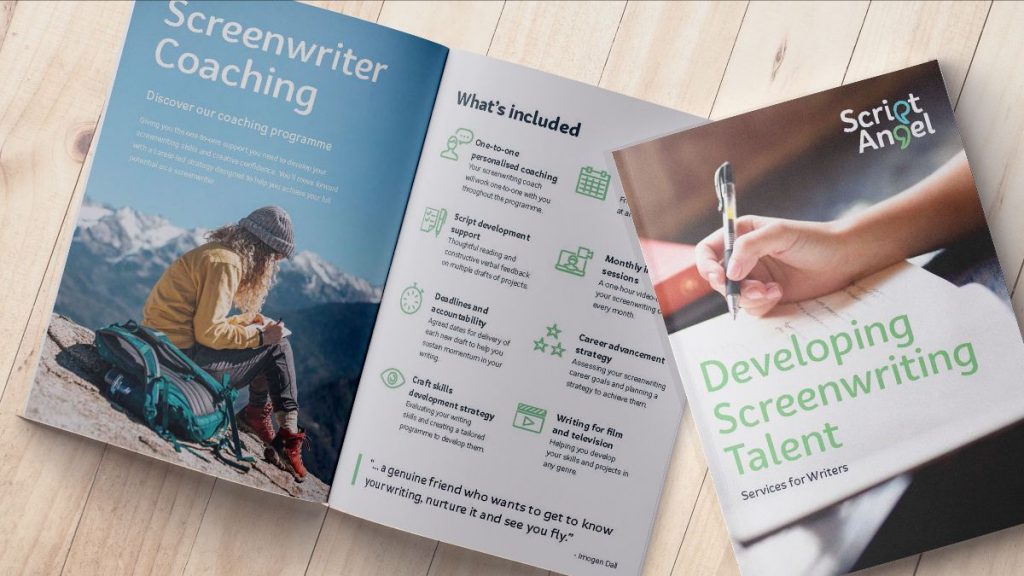 ---