Script Angel has boosted its screenwriter coaching team with the addition of experienced comedy and drama writer Kay Stonham.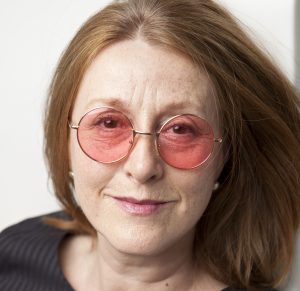 Kay is the creator and writer of BBC Radio4 comedy series Bad Salsa which has run for three series. Her previous BBC Radio4 show Audio Diaries  ran for three series and she co-created Robin and Wendy's Wet Weekends which ran for four series.
She has written for many award-winning tv shows including My Family, Shaun the Sheep and Harry Enfield and Chums. Kay is also an experienced screenwriting lecturer and has mentored many BA and MA Screenwriting students.
"Kay is a hugely talented and experienced comedy writer and screenwriting lecturer and we are thrilled that she will be able to offer her skills and knowledge to our Script Angel clients. Her wealth of comedy writing experience as well many years teaching and mentoring screenwriting students will be invaluable to Script Angel as we continue to grow our market-leading writer development and training services across the world." said Hayley McKenzie, Script Angel's founder and CEO.
Find out more about the Script Angel team here.
---