Script Angel has appointed experienced script editor and development executive Lucy Hackney to its screenwriter coaching team.
Hackney has over twenty years of experience in UK television script development and production. Previously development executive at Kindle Entertainment, Hackney's script editing credits include Emmy-award winning Dustbin Baby for Kindle/BBC/CBBC and the ambitious Dickensian from Tony Jordan and Sarah Phelps for Red Planet Pictures/BBC1.
Lucy Hackney's other script editing credits include Matthew Graham's The Gentleman Thief for BBC1, City Central (Exec. Producer John Yorke), and ITV1's AandE (Exec. Producer Andy Harries). Hackney also held drama development roles at production companies including Projector Pictures, Hardy Pictures, RTE, BBC and ITV Studios.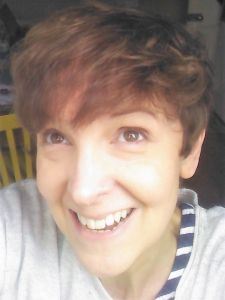 "I'm genuinely excited to be able to work with a range of diverse new talent at Script Angel. I'm looking forward to talking with new clients about story, character and what makes drama and comedy work… but also, perhaps most importantly, finding out between us what each Script Angel client is all about as an individual original writer."
In addition to her substantial television script development work, Hackney is also an experienced radio drama producer, having produced audio drama for BBC Radio4 and BBC World Service, including working with the acclaimed Harold Pinter.
Hackney also has experience working with new writing talent at BBC Writersroom and has taught drama at the prestigious RADA and Italia Conti performing arts schools.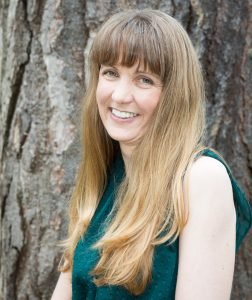 "Lucy Hackney is a hugely experienced script executive with a fantastic understanding of the development process and the ability to nurture writers through it" said Script Angel CEO Hayley McKenzie.
"Lucy brings with her extensive experience developing original shows from inception to production, which I know will bring enormous benefit to the writers who have the opportunity to work with her at Script Angel. I am delighted to welcome Lucy to our screenwriter coaching team."
Script Angel is expected to announce further appointments in early 2019. Building on its position as a leading player in the UK's creative industries talent development sector, Script Angel will be expanding its operation across other territories.
About Script Angel
Script Angel is a screenwriter coaching and professional development company. Founded by experienced film and television script executive Hayley McKenzie, Script Angel provides world-class coaching and script development support to screenwriters across the world, at every stage of their career. Script Angel has built an international reputation for helping new screenwriting talent to develop their voice and establish a writing career in the film and television industry.
---