Kellye Carnahan joins Script Angel coaching team
September 17, 2020 Script Angel News
Script Angel has bolstered its screenwriter coaching team with the appointment of former Miramax development executive Kellye Carnahan.
Kellye began her career in Hollywood working at the Verve Talent & Literary Agency before moving to work for film producer Julie Yorn on We Bought A Zoo. She then joined Miramax where she supported the development and production of projects including I, Tonya, The 9th Life of Louis Drax and Bad Santa 2.
Since moving to London in 2018, Kellye has been working with companies including The Bureau, Mammoth Screen, Carnival, 42 and Bill Kenwright Films. Most recently she supported the writers' room for the English language remake of the French series Call My Agent for Headline Pictures.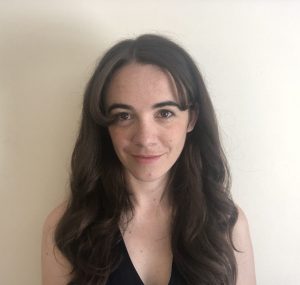 Kellye said, "I'm thrilled to be joining the Script Angel team. Working with rising talent has been one of the great joys of my career and I'm excited to work with this fantastic organization to help writers craft their stories, and strengthen the next great generation of screenwriting voices."
Welcoming Kellye to the team, Script Angel founder Hayley McKenzie said, "Kellye is a talented script executive with experience of working with writers and directors from around the world. Her US feature film experience brings a fresh perspective to the coaching team, and her passion for helping writers to craft stories which showcase their unique voice is the perfect fit for Script Angel."
Hayley added, "The increasingly international nature of both the film and television industries provides emerging writers with unprecedented opportunities and I'm thrilled that Kellye is joining the team to help us provide unique support to emerging writers to tell their stories and navigate the industry."
About Script Angel
Script Angel is a screenwriter coaching and professional development company. Founded by experienced film and television script executive Hayley McKenzie, Script Angel provides world-class coaching and script development support to writers across the world, at every stage of their career. Script Angel and its team of experienced script development professionals has built a reputation for helping emerging screenwriting talent to develop their voice, hone their craft and establish a writing career in the film and television industry.
---