Script Angel has expanded its screenwriter coaching team once again, with the appointment of BAFTA-Cymru-award winning producer and script editor, Katherine Lannon.
After a background in scheduling and commissioning at the BBC, Katherine worked in BBC Drama where she developed the daytime soap Doctors and high profile dramas on Stephen Hawking, with Benedict Cumberbatch, and Beethoven's Eroica – which won the Prix Italia.
Katherine then built a reputation for producing single films and dramas including BAFTA-Cymru award winning feature length drama for BBC Two's Shirley a single film about the life of Shirley Bassey. Other producing credits include The Secret Life of Mrs Beeton for BBC Four, The History of Mr Polly for ITV, Lennon Naked for BBC Four, Lawless and a Little Cracker for Sky.
In 2017 Katherine produced her first feature Last Summer. This was nominated in the 2019 BAFTA Cymru Awards for Feature/Television Film / Ffilm Nodwedd/Deledu.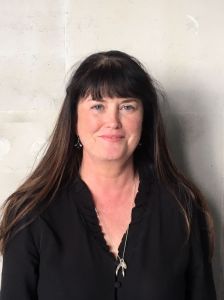 Katherine said, "I am delighted to be joining Script Angel as Screenwriter Coach and very much looking forward to nurturing new, original and upcoming screenwriting talent." Coming on board just as Script Angel announced the launch of our Scotland Hub, Lannon added, "Script Angel is a progressively minded creative organisation that is designing a countrywide network that will have mutual benefit for writers in both London and the regions. With Douglas now in Scotland and my background and roots in the creative communities of Wales, we hope to continue this support network throughout the UK to provide the writing talent the industry so desperately needs."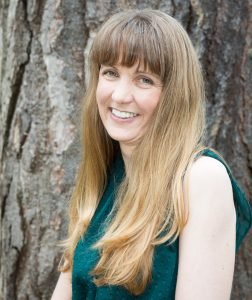 Script Angel CEO, Hayley McKenzie welcomed Katherine to the team. "Katherine is an incredibly experienced script editor and producer whose expertise will help us to develop unique and original new screenwriting talent."
Hayley continued, "The growing industry demand for diverse, authentic new voices is much-welcomed, and at Script Angel we want to nurture writers, helping them to develop their distinct voice and their craft, and Katherine is perfectly placed to do exactly that."
About Script Angel
Script Angel is a screenwriter coaching and professional talent development company. Founded by experienced film and television script executive Hayley McKenzie, Script Angel provides world-class coaching and script development support to writers across the world, at every stage of their career. Script Angel has built an international reputation for helping emerging screenwriting talent to develop their voice and establish a writing career in the film and television industry.
---