Script Angel continues to expand its screenwriter coaching team with the appointment of experienced television and audio drama script editor Jay Harley.
Harley joins Script Angel from the BBC where they worked as script editor on BAFTA-winning television drama series Casualty and as drama producer for BBC Radio 4. Jay Harley has also written and produced several sitcoms for BBC Radio Wales, and produced and presented documentaries for BBC Radio 4. Harley started their career in production on high-end television dramas including Doctor Who, Sherlock and Survivors.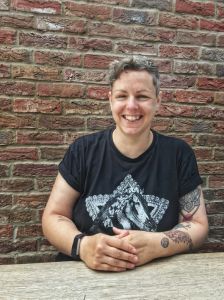 "I've known Hayley for years, bumping into each other on the script development circuit, so I'm excited to be joining the Script Angel team. The variety of writers and projects is an absolute dream and I look forward to developing a mix of drama and comedy, for film and television. The screenwriter coaching programme is a uniquely brilliant opportunity to work with writers over a long period of time on their script and career development. I can't wait to get started."
Jay Harley has a keen interest in developing emerging writing talent, having worked extensively as a script reader, including for the BBC's Continuing Drama Shadow Schemes, It's My Shout (short film scheme), BBC Writers' Academy and the Wales Drama Award.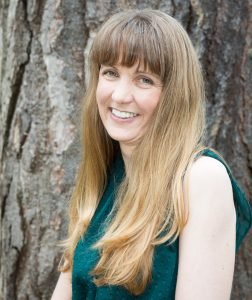 "Jay is a talented script editor with a wonderful breadth of script development experience across television, radio and film," said Script Angel CEO Hayley McKenzie. "Their passion for developing emerging screenwriting talent, and their ability to develop trusting relationships with the writers they work with will be a great benefit to our clients.
Jay's experience in audio drama script development is an exciting new addition to Script Angel's offering to the emerging writing community. I'm delighted to welcome Jay to our screenwriter coaching team."
Script Angel is expected to announce further appointments in the coming months as it cements its position as a leading player in the UK's creative industries talent development sector.
About Script Angel
Script Angel is a screenwriter coaching and professional talent development company. Founded by experienced film and television script executive Hayley McKenzie, Script Angel provides world-class coaching and script development support to writers across the world, at every stage of their career. Script Angel has built an international reputation for helping emerging screenwriting talent to develop their voice and establish a writing career in the film and television industry.
---