Below is a list of screenwriting agents in the UK. If there are others I've missed, please let me know in the comments below.
Remember that in the UK literary agents both manage a writer's career and negotiate contracts for them. In the US this role is divided into two distinct roles of Manager (who manages your career) and Agent (who does the deals). So in the US, it's advisable for new writers to look first for a Manager, rather than Agent.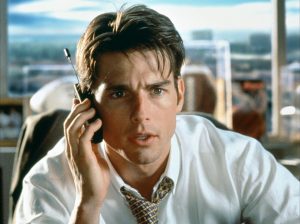 The literary agencies listed below aren't recommendations so, as always, please be sure to do your own research before submitting your work to anyone. Submission policies vary among the agencies, with some more open to approaches than others, so please check out their websites for further information about how to submit to them.
On our screenwriting coaching programme you'll get a personalised career development strategy to help you develop your portfolio and advice on how and when to approach agents.
42
42 is a fully integrated management and production company, representing actors, writers and directors; producing film, television and content.
Website:  42mp.com
Alan Brodie Representation
Alan Brodie Representation is a literary agency whose clients are writers, writer/directors and composers working in theatre, film, television and radio. While we have particular expertise in advising and representing significant literary estates we are equally excited by working with newer writers who will become the voices of the next generation.
Website: alanbrodie.com
Twitter: @abragency
Berlin Associates
Based in London's vibrant Bermondsey Street area, Berlin Associates is one of the UK's best known boutique agencies for film, television and theatre creatives. We represent writers, directors, producers, designers, composers and below-the-line talent across the creative industries.
Website: berlinassociates.com
Twitter: @berlinassocs
Blake Friedmann Literary Agency
The Blake Friedmann Literary Agency was founded in 1982 by merging the Julian Friedmann Literary Agency with the Carole Blake Literary Agency; Carole handled book rights and Julian handled film and television rights. Since then, the agency has grown to include four agents and one associate agent in the literary department, and three film and TV agents and one associate agent in our media department. Our focus is on representing the most talented, dynamic and exciting writers and directors across all genres.
Website: blakefriedmann.co.uk
Twitter: @BFLAgency
Casarotto Ramsay & Associates / Casarotto Marsh Ltd
Casarotto Ramsay & Associates was founded in 1989 and represents many of the best known writers and directors of film, theatre and television in the world. We are proud of our personal touch and see ourselves as a boutique agency. Our clients range from newer talents to very well established names, which means we operate across the complete spectrum and internationally. Jenne Casarotto heads up the film and television department, with senior agents Rachel Holroyd (who is also Managing Director) and Jodi Shields. The team represent film and television directors, writers, producers, estates and the film and television rights for a select number of books.
Website: casarotto.co.uk
Twitter: @ramsaymarsh
Cecily Ware Literary Agents
Cecily Ware Literary Agents was established in 1971 specifically to look after television and radio writers, and producers. As a boutique agency, our primary concern is to offer a personal service to our clients and, to this end, we keep our client base small but perfectly formed. With an experienced and dedicated team we provide an individual service to meet the needs of our clients.
Website: cecilyware.com
Collective Talent
Collective Talent is run by agent Steven Russell, representing writers and directors for film and TV. With a range of experiences in script editing, development, production, financing and sales, he works directly with his clients to focus on bringing both new and experienced voices to the screen.
Website: collectivetalent.co.uk
Culverhouse Associates
Specialising in drama and comedy for television, film, radio, digital platforms and theatre, Culverhouse Associates has outstanding experience placing writers on continuing dramas such as Hollyoaks, Emmerdale, Pobol y Cym, EastEnders, Casualty, Doctors, and on drama series including Moving On, Dr Who and The Mill… and generating original series, for example Bedlam and Mobile. Writing for children and young adults features favourites like Wolfblood, Evermoor, Worst Witch, House of Anubis.  Our agency works closely with our clients on their scripts and original pitches, with success in the UK and international markets.
Website: culverhouseassociates.com
Curtis Brown
We are a London-based literary and talent agency founded in 1899 by Albert Curtis Brown, an American newspaper correspondent based in England. Today Curtis Brown Group is a vibrant full service agency, with over 80 staff led by led by joint CEOs Jonny Geller and Ben Hall under the chairmanship of Jonathan Lloyd. Nick Marston (Chairman, Media) Sarah Spear (Managing Director, Talent) and Jacquie Drewe (Managing Director, Presenters) comprise the main board. In addition to representing many of the world's best-selling and award-winning authors, we also represent talent working in the film, television, theatre and radio industries through our highly successful acting, media and presenting departments.
Website: curtisbrown.co.uk
Twitter: @CBTheatreFilmTV 
Darley Anderson Literary Agency
The Darley Anderson Literary, TV and Film Agency specialises in a broad range of commercial fiction. A market leader in adult fiction, our lists include thrillers, mysteries, crime, horror, fantasy, accessible literary, romantic comedy, chick-lit, women in jeopardy, sagas and historical. The Agency was founded in 1988 by Darley Anderson and has its head office in London, with a regional office in the book town of Hay-on-Wye.
Website: darleyanderson.com
Twitter: @DA_Agency
David Higham Associates
Established in 1935, we represent an outstanding range of writers across all genres, in all media and languages throughout the world, and are the leading agency for children's authors and illustrators. Our Film, TV and Theatre department looks after talented writers originating and scripting material for stage, screen and new media, as well as selling screen and stage rights to the books we handle.The agency's longevity and track record speak for themselves.
Website: davidhigham.co.uk
Twitter: @DHAMedia
Dench Arnold
Elizabeth Dench and Michelle Arnold are renowned, both domestically and internationally, for their carefully selected client list of award winning Writers, Directors and Heads of Department (Directors of Photography, Production Designers, Costume Designers, Editors and Make-up Designers) – a pool of talent at the helm of the British Film and Television Industry. The Team also includes Matthew Dench, Fiona Grant and Davinia Andrew-Lynch.
Website: dencharnold.com
Twitter: @DenchArnold
Elaine Steel Management
Elaine Steel represents writers and directors in film, television, stage and radio as well as book writers
Website: elainesteel.com
FRA (formerly Futerman Rose & Associates)
FRA is a leading literary agency based in London, UK, established in 1984. We are affiliated to the Authors' Agents Association and the Personal Managers Association. We represent authors of commercial and literary fiction, non-fiction and scripts for film and television.
Website: futermanrose.co.uk
Gemma Hirst Associates
After 14 years as a Media Agent Gemma Hirst founded GHA in June 2010. The agency represents a broad, eclectic mix of writers, directors, producers and script editors working on projects ranging from children's animation to feature films, original and returning drama series television, radio drama and theatre. As a boutique agency we pride ourselves in being able to offer a personal, dedicated service to our clients with the experience and media contacts that ensure their interests are well served both in the UK and international market places. We are interested in finding and representing new original, distinctive voices.
Website: gemmahirst.co.uk
Twitter: @GHA_Ltd
Imagine Talent
Imagine Talent is a small and friendly talent agency representing Writers and Directors across the creative industries. We offer a bespoke and personal approach to all our clients and their projects, and seek original ideas and lovely people to work with.
Website: imaginetalent.co.uk
Twitter: @imagine_talent
Independent Talent
Independent is Europe's leading talent agency. Our client base encompasses actors, directors, writers, producers and their production companies, below-the-line talent, models, casting directors, presenters, comedians, voiceover artists and others involved in all aspects of the media business.
Website: independenttalent.com
ICM (International Creative Management)
ICM Partners is one of the world's largest talent and literary agencies with offices in New York, Los Angeles, and London. The agency represents creative and technical talent in the fields of motion picture, television, books, music, live performance, branded entertainment, and new media. ICM was formed in 1975 through the merger of Creative Management Associates and International Famous Agency. In 2005, the company raised equity financing to fund strategic growth, and in 2006, ICM acquired the literary agency Broder Webb Chervin Silbermann. In 2012, the agency completed a management buyout and formed a partnership with the new name, ICM Partners.
Website: icmtalent.com
JAB Management
We are a London, UK, based Film and TV agency representing screenwriters and filmmakers across all media and around the world. We have fifteen years experience across feature and TV productions and work with a range of talent from their early short films onwards to international motion pictures. We are not often able to take on new clients, but if you think your work might find a home with us – if you think you fill a gap in the current list or especially if you feel you have an underrepresented voice in the film and TV industries, feel free to get in touch.
Website: jabmanagement.co.uk
Twitter: @JabMgmt
Janet Fillingham Associates
Janet Fillingham Associates (jfa) was set up in 1992. We represent writers and directors working in television and feature films in the adult and family markets as well as a growing list of librettists, lyricists and composers in musical theatre. We are a boutique business, known for nurturing and career management. We're as happy plugging a gap for a writer, director or composer on an existing brand at short notice as we are working on a slower burn passion project, always aiming to match a client to the projects for which they're best suited and vice versa.
Website: janetfillingham.com
Twitter: @jfa_litagency
JFL Agency
We represent writers and writer-producers working across television, radio, film and theatre. Our clients' names are associated with some of the most successful original drama, comedy and entertainment shows of recent years, together with the full spectrum of television soaps and continuing series. JFL Agency was formed in 2011 to continue representing the clients from Jill Foster Ltd and to recruit the best new writing talent. The company is jointly managed by its three agents – Alison Finch, Dominic Lord and Gary Wild – who have worked together for over a decade, combining their knowledge and industry experience. Alongside the relationship with their individual agent, clients benefit from an integrated approach, whereby each of the agents is actively involved in working on behalf of the client list as a whole.
Website: jflagency.com
Twitter: @JFLAgency
Julia Tyrell Management
Julia Tyrrell Management is a literary agency whose clients are writers and writer/directors for film, television, radio and theatre. Our bespoke list represents a range of experience from established award-winning writers and writer/directors to young emerging talent.
Website: jtmanagement.co.uk
Ki Agency
Ki Agency is a dynamic agency and management for writers in all media and most genres. We take an innovative and fresh focus on what will increase the profile, success and career satisfaction of each client.
Website: ki-agency.co.uk
Twitter: @thekiagency
Kitson Press Associates
Kitson Press is a creative talent agency representing writers, directors, producers and technicians working in Television, Film, Theatre and Radio. As a boutique agency we work closely with our clients on an individual basis to nurture their talents, manage their careers and make the right contacts for them in the industry. We are always ensuring we do the most to promote them and their work, in the UK and internationally.
Website: kitsonpress.co.uk
Twitter: @kitsonpress
Knight Hall Agency
The Rod Hall Agency was formed in May 1997 and renamed as Knight Hall Agency in May 2011 to represent playwrights and screenwriters, writers who also direct, directors and stage and screen rights in selected novels. We wanted the company to reflect the best aspects of both small and large agencies. So, we have a dedicated office in Shoreditch, and maintain a network of contacts worldwide – but also aim for the personal touch. We keep our business highly specialised, our client base small but perfectly formed, and staff numbers to a minimum so as to provide maximum continuity in all our dealings.
Website: knighthallagency.com
Twitter: @knighthallagent
Linda Seifert Management
Our agents Edward Hughes & Nicolas Turner have an extensive knowledge of the film and television industries and offer a thorough and individual service, representing both established and emerging talent. The agency is highly regarded for its proactive approach in developing relationships with both UK-based and international producers, financiers and broadcasters.
Website: lindaseifert.com
Twitter: @LindaSeifert
Lisa Richards Agency
The Lisa Richards Agency was founded in 1989 by Lisa and Richard Cook. Originally established as a theatrical agency, Lisa Richards now provides representation for actors, comedians, voiceover artists, authors & playwrights, directors, screenwriters, designers, composers and presenters The company employs a staff of 15 people across the different departments between Dublin and London. Based in Dublin's city centre, Lisa Richards has been at the heart of the Irish arts and entertainment industry for over 24 years and represents some of the finest creative talent in Ireland.
Website: lisarichards.co.uk
Twitter: @LR_Agency
MBA Literary Agency
In 1971 Diana Tyler and Michael Bakewell formed MBA Literary Agents Ltd to promote the work of writers for television, radio, film and theatre, the media in which they both worked following a period in BBC drama departments. The agency flourished through their excellent contacts and soon expanded into fiction, non-fiction and children's. Michael left the firm in 1974 but steady growth under managing director Diana Tyler has enabled a wide range of writers in all fields, more recently including children's books, to work on cross-media projects. MBA's ethos is exemplified by the absolute commitment of all members of the agency to nurturing and building long-term successful careers for each client.
Website: mbalit.co.uk
Twitter: @MBAAgents
Micheline Steinberg Associates
Micheline Steinberg Associates is a literary agency, representing new and established writers for theatre, opera, television, film, radio and animation, as well as writer-directors.
Website: steinplays.com
Twitter: @SteinbergAssocs
Nick Turner Management
Nick Turner Management Ltd is a London-based creative talent agency representing a broad mix of writers, directors and producers working across feature-film, television drama, comedy, children's, continuing-drama and radio. We offer a fresh, proactive approach in seeking out opportunities and forging relationships with producers and broadcasters, both domestically and internationally, to develop the careers of our writers and directors. As a boutique agency, we provide a dedicated and personal service to each individual client. We offer a fresh, proactive approach in seeking out opportunities and forging relationships with producers and broadcasters, both domestically and internationally, to develop the careers of our writers and directors.
Website: nickturnermanagement.com
Twitter: @NickTurnerMgmt
Rochelle Stevens & Co
Rochelle Stevens & Co is a literary agency offering personal and dedicated representation to each of our writers and directors. In 2014 we celebrate our 30th anniversary year! The company was formed in August 1984 and has always been based in Islington. We work on an individual basis with our broad and eclectic mix of clients on projects ranging from children's animation to feature films, original and episodic television, radio drama, theatre and books. We are naturally drawn to original voices and those with passion and ambition and are respected within the industry for our thoughtful and targeted submission.
Website: rochellestevens.com
Twitter: @TerrettsPlace
Sayle Screen
First established as a literary agency in 1896, Sayle Screen has evolved into one of London's leading and longest standing independent agencies, now representing writers, directors and producers for film, television and theatre. We work alongside Sara Putt Associates the leading UK agency for below-the-line talent. We have close relationships with the major film and television agents and managers in the U.S.
Website: saylescreen.com
Twitter: @SayleScreen
Sheil Land Associates
Sheil Land Associates is a long established literary, theatrical and film agency dating back to 1962. We have twelve staff including six agents and their assistants, all of whom are strongly supported by friendly and experienced finance and administrative staff, making us one of the top five literary agencies in the UK.
Website: sheilland.com
Twitter: @sheilland
Smart Talent
We are a new boutique agency focused on representing authors, scriptwriters and game writers and editors. Here at SMART, we ensure personal and unique coverage of your talent. Based in Birchington and Chatham. With over thirty years combined experience, including ten years in training new writers, we take great pride in being an agency that works alongside its clients – offering support, creative feedback and guidance at every step of the way.
Website: smart-talent-kent.co.uk
Twitter: @SMART_TalentUK
SoloSon Media
SoloSon Media is a dynamic dramatic rights talent agency set up by Marc Simonsson who has worked for agencies including The Agency, The Richard Stone Partnership, RCW and WME. SoloSon works with literary agencies including The Madeleine Milburn Literary Agency, Hardman & Swainson Literary Agency and the Ben Illis Agency and is building a client roster to include producers, writers and directors. It is with these literary agencies and clients that Marc aims to achieve his vision, whereby SoloSon is a hub of creativity and collaboration, and whilst it may be boutique in size it will be grand in its creative output.
Website: soloson.co.uk
Twitter: @solosonuk
Tennyson Agency
The Tennyson Agency specialises in Theatre, Radio, Television and Film scripts, and also related material, on an ad hoc basis. Maintaining a high-quality client list, we represent and advise both experienced writers and those new to the business.
Website: tenagy.co.uk
The Agency
Founded in 1995, The Agency represents screenwriters, directors, playwrights, composers, and children's authors & illustrators. An agency is only as good as its clients and our clients' reputations speak for themselves. We represent all manner of writers and directors working in drama across film, television and theatre; from those at the peak of their careers to those at the very beginning. Our support team is the best, with a strong legal department and a meticulous accounts division. What binds us all is our enthusiasm for our clients, great drama and the deal-making that facilitates it.
Website: theagency.co.uk
Twitter: @TALLAgent
The Writers Company
The Writers' Company represents writers, producers, directors and script editors across television, film, theatre and radio. The agency was founded in April 2006 by Ligeia Marsh and Nick Barron joined in 2008. Both previously worked for a number of years at one of London's leading literary agencies, The Agency. As a small agency, we have the time to take a hands-on approach with our clients, offering them a unique level of guidance and personal service. We have excellent, productive and friendly relationships with producers, broadcasters, film companies and theatres. Our aim is to be approachable, professional and efficient at all times when promoting our clients' work and negotiating deals.
Website: writerscompany.co.uk
Twitter: @WritersCompany
United Agents
United Agents works across all areas of film, television and theatre representing playwrights, screenwriters, directors, composers and producers. The department is headed up by Natasha Galloway.
Website: unitedagents.co.uk
Twitter: @UnitedAgents
Valerie Hoskins Associates
Back in 1983, Valerie Hoskins started VHA, in true authorly fashion, from a humble kitchen table, She had one writer back then and has gone on to build the business into a highly respected, Hollywood-admired agency. We now represent some of the best TV and Film writers in the country, promoting their work across the globe and nurturing long, varied and successful careers
Website: vhassociates.co.uk
Victoria Lepper Associates
The boutique talent agency. VLA represent an exclusive list of award-winning actors, writers and creatives. We offer our clients individual service and creative opportunities across all media platforms, in particular film, television and stage.
Website: victorialepperassociates.com
Twitter: @VLA_talent
Vivienne Clore Talent Agency
We offer a complete management service to our hugely exciting and wildly diverse client list. Covering everything from traditional broadcast deals with television and radio networks, actors agreements, literary contracts, voiceovers, theatre & live tours, corporate appearances and endorsement deals we have built a solid reputation as a dynamic, pro-active, fun agency.
Website: vivienneclore.com
Twitter: @CloreClients
William Morris Agency
William Morris Endeavor (also known as WME) is one of the world's largest talent agencies, with offices in Beverly Hills, New York, Nashville, London, and Miami. The company was formed in 2009, following the merger of Endeavor and the William Morris Agency. WME represents elite artists across every entertainment sector, specifically film, television, music, theatre, advertising, literature and digital media. It also advises top consumer brands and provides clients with unique marketing solutions across social media, mobile and gaming platforms.
Website: wma.com