Drama Script Competition Opens For Entries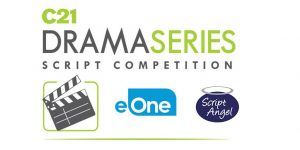 The Drama Series Script Competition, from C21Media and Entertainment One (eOne) in association with Script Angel, has opened for entries, bidding to find the next big thing in international drama.
Full information, guidelines and the online entry form can be found by CLICKING HERE.
We're looking for outstanding pilot scripts for a one-hour drama series from fresh writers who have what it takes to create a primetime drama series.
Winners will receive US$10,000 development funding, time in a writers' room on a current series and assistance in taking their drama project to series, with unprecedented access to the global television drama market.
The script competition is open for entries between August 9 and October 10 this year.
The final round of the script competition will consist of a pitch presentation at the C21 International Drama Summit in November.
"We're delighted to join forces once again with C21 on this initiative to encourage, support and discover new writing talent," said Polly Williams (left), VP scripted development, eOne Television. "We continue to invest in scripted programming and look forward to another stellar competition year of finding outstanding original new voices/that great next series and new voice."
C21 editor-in-chief and MD David Jenkinson said: "Year-on-year the script competition grows in stature and is uncovering some of the most exciting new writing talent in the business. With projects from previous winners in development, we're looking forward to discovering new stars in 2017.
"The partnership with eOne has allowed us to discover, mentor and reward some of the most exciting new talent going. It has also allowed eOne to develop some fantastic projects with the winners, which is ongoing."
This year we are delighted to welcome Script Angel as a partner, which will add another dimension to the script reading process and also provide additional prizes for the finalists.
Each of the five runners-up will receive six months of professional coaching and script development support from Script Angel. This will consist of a one-to-one script development meeting with Script Angel founder Hayley McKenzie, providing feedback on the project submitted to the competition, plus a further script development meeting providing feedback on a revised draft of this project or a new one-hour project. Script Angel will also provide an additional one-on-one coaching session.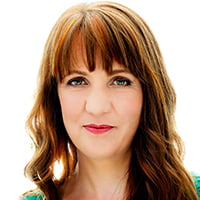 McKenzie (left) said: "We're delighted to be partnering with C21Media and eOne Television on this year's Drama Series Script Competition, helping discover the best new television writing talent. We're excited to offer script development support and coaching to the runners-up and look forward to finding and helping to develop exciting new writing voices and their projects."
The competition is open to entry between today, August 9, and Wednesday October 10.
For full information, visit the C21 Drama Series Script Competition website – and GET ENTERING!
Follow the competition on Twitter with the hashtag #C21script.
About C21Media
C21Media is the leading supplier of information and resources to the international content business. Its portfolio of websites, magazines, online resources and events make it Home to the International Entertainment Community.
About Entertainment One
Entertainment One Ltd. (LSE:ETO) is a global independent studio that specialises in the development, acquisition, production, financing, distribution and sales of entertainment content. The company's diversified expertise spans across film, television and music production and sales, family programming, merchandising and licensing and digital content. Through its global reach and expansive scale, powered by deep local market knowledge, the company delivers the best content to the world.
Entertainment One's robust network includes film and television studio The Mark Gordon Company; newly launched MAKEREADY with Brad Weston; content creation venture Amblin Partners with Steven Spielberg, DreamWorks Studios, Participant Media, and Reliance Entertainment; leading feature film production and global sales company Sierra Pictures; unscripted television production company Renegade 83; world-class music labels Dualtone Music Group and Last Gang; and award-winning digital agency Secret Location.
The company's rights library is exploited across all media formats and includes more than 100,000 hours of film and television content and approximately 40,000 music tracks.
About Script Angel
Script Angel is a screenwriter coaching and professional development company. Founded by experienced film and television script executive Hayley McKenzie, Script Angel provides world-class coaching and script development services to screenwriters all over the world, at every stage of their career. Script Angel has built an international reputation for helping emerging screenwriters to elevate their scripts to industry standard and break in as professional screenwriters.
---