Desert Island Dramas – Roy Williams
In a series of fun, short interviews, we find out which television dramas inspired our team and the screenwriters they admire; what would they choose as their Desert Island Dramas?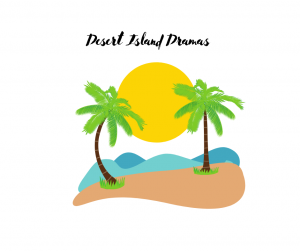 So, as you jump onto a life raft for one, you can grab three dramas/comedies to take to the nearby island you will paddle to. And, you must also choose one programme to feed to the circling sharks.
This week we asked award-winning dramatist Roy Williams;
1. HILL STREET BLUES
What a breath of fresh air this was when it was aired. I was 13 when it first came on. I had never seen a US TV show like it. The cops were so complex, funny, rude and dangerous. It did not treat its audience as stupid as it trusted they would come along with them. It broke the mould of almost everything that had gone on before, If it wasn't for Hill Street Blues, there would be no Wire, ER, Sopranos, Breaking Bad, Mad Men, Succession, etc, etc, etc….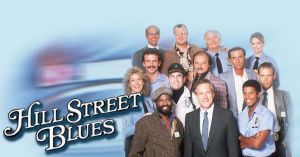 2. JONNY JARVIS
A largely forgotten about British tv series in the 80s. Mores the pity. It had the best opening signature tune ever! Set during the Thatcher years from 1979-1983, it followed the fortunes of three very young working-class men from leaving school to the big wide world. It was a supreme attack on Thatcher's Britain, showing the wasted resource of schoolchildren emerging from education to find no jobs and precious few prospects awaiting them. I was in my last year at school when I first saw this, and it frightened the hell out of me. It prompted me to find some focus in my teenaged life, otherwise I could end up like Jonny Jarvis.
3. 24
Nothing wrong with a good bit of escapism. It's problematic and I have issues with the way almost every series has another group of 'evil' middle-eastern terrorists threatening the USA with a nuclear bomb or something, but the real time concept is such a brilliant as well as clever page turner. This the daddy of the boxed set era. Plenty of twists and turns. You have to know what happens next. When you do, you realize you have used up an entire weekend watching nothing else. I have lost count of the amount of people Jack Bauer has killed, but Kiefer Sutherland plays him brilliantly. I cannot help but feel for the guy at times, especially when it seems he never has time to eat anything.
For the sharks:
The final season of LOST.
A strange choice this, as I really did enjoy this show but there were far too many mysteries, twists and set ups, and the producers made no attempt to answer any of them, at least to my satisfaction, in the last season. That is a betrayal of one of the classic rules of drama. If a character introduces a gun in Act One, it needs to go off in Act three. A group of disparate people trapped on a mysterious island was such an intriguing premise but it was allowed to disappear up its own backside. Such a let-down.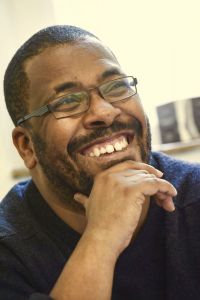 Roy is one of the country's leading dramatists. He was the joint-winner of the George Devine Award and was awarded an OBE for Services to Drama. TV and film work includes 'Fallout' (Channel 4), 'Babyfather' (BBC), 'Let It Snow' (Sky One), 'Soon Gone: The Windrush Chronicles' (BBC) and 'Fast Girls' (DJ Films). Radio work includes 'The Likes of Us' (Radio 3), an adaptation of John Wyndham's 'The Midwich Cuckoos' as well as eight series' of 'The Interrogation' for BBC Radio 4.
His numerous plays include 'Death of England' (National Theatre), 'Sucker Punch' (Royal Court – Olivier Award nomination for Best Play, Joint winner Alfred Fagon Award 2010); 'Days of Significance' (RSC); 'Fallout' (Royal Court); 'Sing Yer Heart Out For the Lads' (National Theatre); 'Starstruck' (Tricycle – Winner of John Whiting Award, Alfred Fagon Award, 1997) and an adaptation of 'Antigone' (Pilot Theatre/UK tour).
---