Desert Island Dramas – Douglas Dougan
In a series of fun, short interviews, we find out which television dramas inspired our team and the screenwriters they admire; what would they choose as their Desert Island Dramas?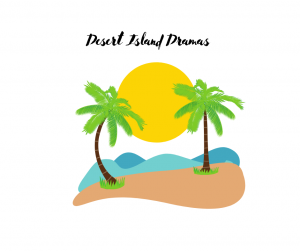 So, as you jump onto a life raft for one, you can grab three dramas/comedies to take to the nearby island you will paddle to. And, you must also choose one programme to feed to the circling sharks.
This week it's the turn of our Scotland hub lead, Douglas Dougan;
Here's what I'd save from the murky waters:
1. The Singing Detective (1986): I'd save this series from the waves, from a fire, from an attacking rabid dog. Back in 1986 I was wondering what to do with my life and Dennis Potter's seminal work came on the screen to tell me what could be done as a writer on TV. Spread over six episodes, it is a masterclass in structure: two storylines and a fantasy subplot woven together with pathos, real human drama and Potter's trademark lip-sync musical numbers.
2. Bron/Broen (2011 to 2018) was one of the shows that led the Scandi-Nordic genre that became a phenomenon on British TV. Called The Bridge here, it is a hugely engaging crime story that starts with the discovery of a body on the bridge between Denmark and Sweden. It works as a dark modern crime story (extremely dark!) and a buddy show at the same time with two sizzling performances from its leads Kim Bodnia and Sofia Helin. Probably TV's first honest portrayal of a high functioning autistic central character.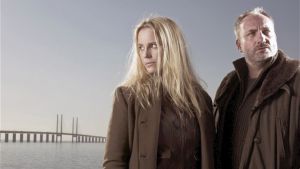 3. I'd need a laugh while I survive the desert island so I would save all glorious 12 episodes of Fawlty Towers. Yes, the sets wobble and some of the humour targets would offend today's PC brigade but each episode is a jam-packed joke-fest of ridiculous farce. The blancmange, Basil the rat, the hearing aid lady, "Oh, you're two doctors", the silly walk. All three hours would keep me chuckling while I chew on the seaweed.
And the one to throw to the sharks:
Topical as I write this is the BBC 2019 adaptation of The War of the Worlds. The BBC trailed this for about two years, promising a faithful, true-to-period version of H.G. Wells' science fiction classic. True, it is in period and some of the effects are OK (the tripod machines are impressive) but what was one of the most awe-inspiring and exciting novels of the 19th century disappears into a morass of present-and-future timelines, pedestrian pace, angsty close-ups and missing plot points (where was the heat ray? Where was the battle with the Thunderchild? Where was the discovery of the red weed?). All the good bits of the story happen offscreen. As if it didn't move slowly enough, they kept insisting on adding slow motion to all the running scenes. An absolutely terminal missed opportunity!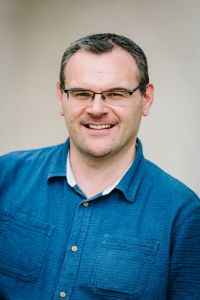 Douglas Dougan is a Script Angel screenwriting coach who worked as a development officer in Scottish Screen's film department before setting up his own production company in 2005. Among their credits are the BAFTA Scotland award-winning 'Run, Tony, Run!', 'Mono' (BBC Three Film Award), 'Waiting for the 42' and 'Half Way Home'. His credits as a script consultant include the multi-BAFTA award winning dramas 'Margaret', 'Small Island', 'Five Minutes of Heaven', 'Occupation', 'Killing Bono' and '71′.
---