Last week's International Drama Summit at C21's Content London Conference highlighted the catch-22 new writers find themselves in as the industry cries out for new voices while worrying about risking high-end television drama budgets on the shoulders of inexperienced, untried writers.
Hayley McKenzie reports.
Whether the sessions were focused on new distribution models, the increased vertical integration or managing the creative challenge in the current international television landscape, the underlying message was repeatedly the challenge of securing the best talent and the best and most innovative ideas.
Georgia Brown, director of European original series at Amazon Studios, told delegates that they are keen to be pitched projects that commercial broadcasters would shy away from. "We've had a lot of conversations with producers who had thought 'no one is crazy enough to do this'. We'll do it. We can take a lot of risks."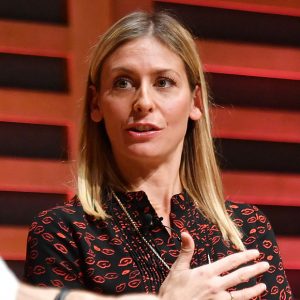 Game of Thrones executive producer Frank Doelger urged the industry to develop content that had something to say. Doelger, now creative director of Intaglio Films added that producers and writers could now be more bold and creative than ever. "There's no reason not to be ambitious today – there's a huge amount of creative freedom and we have the opportunity to find things that interest us, that we believe in and our partners believe in."
Hollywood star Cate Blanchett told delegates that drama producers are now obligated to tackle big societal issues and more meaningful topics. "A really good series leaves people talking and asking questions."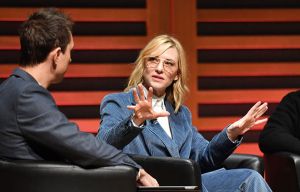 C21Media's Editorial Director Ed Waller noted that this new demand [for content] is putting money in the pockets of writers, studios and producers worldwide, allowing them to explore new forms of content best suited to the new platforms and behaviours they create. Such is the extent of the boom, we now face shortages of writers, showrunners and crew – unthinkable just a few years ago.
But Waller noted that, as in any war, there will be casualties. Broadcasters not upping their product to match what's on offer on SVoD; distributors unprepared to take on risk to secure their supply lines; producers not nurturing the next generation of writers – all could fall victim to these 'interesting times. To future-proof their businesses, smart producers need to create environments where talent wants to work – or they will end up competing with it.
And the talent have become the producers, with Sony-backed Stolen Picture from Simon Pegg and Nick Frost just one in an increasingly long line of talent-led production companies. Stolen Picture's CEO Miles Ketley said that not all Stolen Picture's projects will come from Pegg and Frost but will represent "a diversity of voices," although all content will be "faithful" to the duo.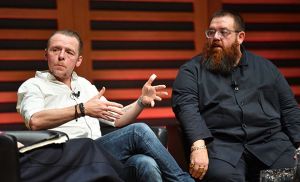 While the newer voices might not be appearing to dominate the high-end broadcaster commissions yet, the huge increase in platforms is changing the game for new writers. The rise of drama podcasts and short-form platforms such as Quibi are creating a space for less experienced writers to develop their voices and try bold new ideas in a lower-risk and more experimental environment.
Aron Levitz, Head of Wattpad Studios noted that "TV is in need of new and original content, now more than ever. Instead of filling that space with the past, it's time to make room for fresh voices."
While in the UK children's and young adult space the new Young Audiences Content Fund is providing producers like Bryncoed Productions' creative director Foz Allen with the development funding to properly support new voices with a writers' room environment.
Our take-away advice to new writers; be bold and distinctive in your writing and seek out the newer players in the game willing to take a risk.
---