Alumni success – Maja Bodenstein signs with Casarotto
October 22, 2020 Script Angel News
Huge congratulations to Script Angel alumni Maja Bodenstein who has been signed by Casarotto Ramsay management agency.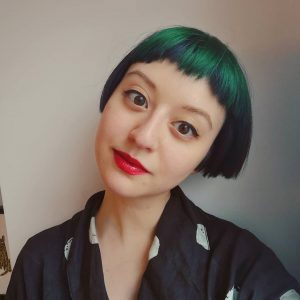 Maja said, "Casarotto has been at the top of my wishlist since I first started screenwriting – they represent such an amazing roster of talent and I'm delighted to be a part of it! From the very first chat with Ellen I felt that she really got what my writing was about, and that her vision for it lined up closely with mine. It's so encouraging to have someone in your corner like that and I can't wait to see what the future holds."
And we asked Maja's manager Ellen Gallagher what had drawn her to Maja's writing, "I'm delighted to be working with Maja – she has a wonderfully lyrical 'voice' on the page and her writing grabs you right away. It's a privilege to get to introduce producers to it and to her!"
We were thrilled to have worked with Maja on our screenwriter coaching programme. Here's what Maja said of the experience; "I learned so much from the Script Angel coaching programme. It really helped me rediscover my voice and confidence, put my career path into clearer focus AND honed the scripts. I couldn't recommend it more – I'm forever grateful!"
For advice about approaching agents, check out our free article 'How to Get A Screenwriting Agent'. 
See Maja's CV on the Casarotto website.
Read more about Maja and other Script Angel alumni on our Success Stories page. 
And congratulations again to Maja – we can't wait to follow her journey onwards!
---