Writing Like Alfred Hitchcock by Tony Lee Moral
Alfred Hitchcock famously said that the three most vital elements of a film are 'the script, the script, the script.' He worked closely with his writers to construct the film, from the very beginning, on paper. Rarely would he take any writing credit himself, but guided his writers closely through every draft, paying attention to detail, with a preference towards telling the story through visual rather than verbal means.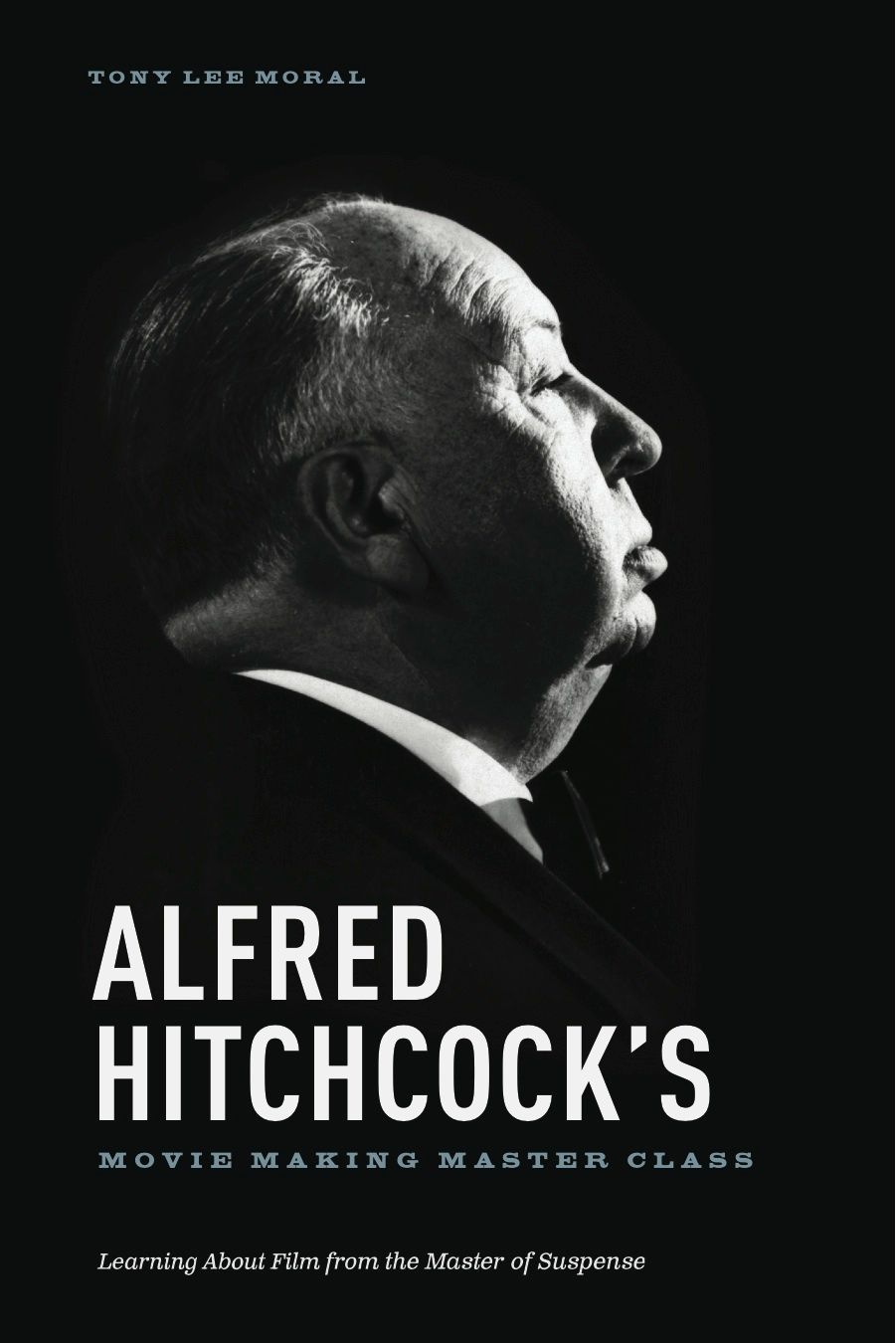 Hitchcock's preferred writing collaborators were playwrights, novelists, screenwriters, and short story writers. When looking for source materials for his thrillers, he often turned to novels and short stories from established writers like John Buchan, Maxwell Anderson, Thornton Wilder and Patricia Highsmith.
As the author of three books on the Master of Suspense, including a 'how to' write a thriller, called Alfred Hitchcock's Movie Making Masterclass, I was naturally inspired by his stories and screenwriters when constructing my screenplay, Playing Mrs. Kingston, which I subsequently turned into a novel. The story, set in 1950s New York, is about a woman who is asked to pretend to be a rich man's wife, but when he is murdered, the woman's boyfriend is accused. I was particularly inspired by those source novels Hitchcock adapted into memorable films, especially The 39 Steps by John Buchan, Strangers on a Train by Patricia Highsmith, and The True Story of Christopher Emmanuel Balestrero by Maxwell Anderson. In tone, my novel resembles some of Hitchcock's most famous movies such as Notorious, Dial M for Murder, Marnie, Rebecca, and The Wrong Man.
Hitchcock's films follow the conventional three-act structure in stories as diverse in plot as Shadow of a Doubt, Strangers on a Train, North by Northwest, Psycho and The Birds. In the first act, it's setting up who the characters are and what the situation of the whole story is. The second act is the progression of that situation to a high point of conflict. And the third act is how the conflicts and problems are resolved. The third act has the highest point of conflict, just before the resolution, and it builds to a climax that is bigger emotionally than anything that has happened in the second act.
Good writing is subtext, reading between the lines, rather than 'on the nose' dialogue. Much of the dialogue in Hitchcock's best screenplays, such as Notorious, Rear Window, and North by Northwest, is indirect, with layers of meaning. Nobody says anything straight; the dialogue is oblique, but perfectly understandable. It's more interesting to say things through a literary device and have people remember the lines. Good dialogue should have a rhythm and be full of conflict, like Guy Haines' epic tennis match in Strangers on a Train, a verbal volley match, until someone scores the point. In my novel Playing Mrs. Kingston, there is much verbal sparring between Catriona, the protagonist, and Radcliffe, the detective, who is chasing her in a high stakes cat and mouse game.
Hitchcock always tried to tell the story in cinematic terms, not in endless talk. He was a purist and believed that film is a succession of images on the screen; this in turn creates ideas, which in turn creates emotion, which only seldom leads to dialogue. He also believed that not enough visualizing was done when writing a screenplay, and instead far too much writing dialogue. A movie writer types a lot of dialogue in his word processor and becomes satisfied with that day's work. There is also a growing habit of reading a film script by the dialogue alone. Hitchcock deplored this method, which he saw as lazy neglect.
Effective visualizing occurs during the opening of Rear Window, an example of Hitchcock working beautifully with his scriptwriter John Michael Hayes. Hitchcock uses a succession of images of items around L.B. Jeffries' apartment to tell the story of how he came to break his leg, why he's in a wheelchair and what his occupation is. All this is done with the use of the visual rather than dialogue. In Hitch's 1956 version of The Man Who Knew Too Much, in the scene at the Albert Hall with James Stewart and Doris Day, Hitchcock and his writer Hayes had written dialogue for Stewart to say when he chases Day up the stairs in the climatic sequence. But Hitchcock felt that without dialogues, this whole final sequence where the assassination is about to take place – of a central figure from some nameless country – would be stronger. He discovered he didn't need dialogue at all.
Tony Lee Moral is a documentary filmmaker and author of three books on Alfred Hitchcock, (including 'Alfred Hitchcock's Movie Making Masterclass'  published by Michael Wiese Books) and specializes in mystery and suspense. His novel 'Playing Mrs Kingston' has just been published by Zhamae Press.
---