The UK-based screenwriter talent development company has welcomed three experienced script development professionals to its coaching team.
Script Angel's coaching team is excited to welcome Phil Mulryne, Sarah Dempster and Rachel Hall to work with its growing list of emerging screenwriting talent.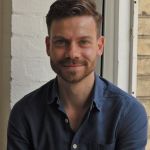 Before joining Script Angel, Phil Mulryne script edited on Hugo Blick's acclaimed Black Earth Rising, Sarah Williams-penned Flesh and Blood, hit series Doctor Foster and BBC1 flagship medical drama series Holby City. Phil has also worked in development roles at Silverprint Pictures and Drama Republic. As a writer Phil has scripted several episodes of Holby City for BBC1. He has won the BAFTA Rocliffe TV Drama competition and was a finalist in the C21 Script Competition. He's written numerous audio dramas for Big Finish Productions, including various Doctor Who adventures. He was a founding member and a lead writer for comedy theatre show The Fitzrovia Radio Hour.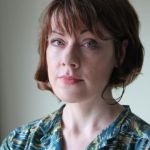 Sarah Dempster joins following script development roles on Breeders (Avalon for Sky/FX) created by Chris Addison, Simon Blackwell and Martin Freeman, Playhouse Presents: The Snipist (Sky Arts) and Halloween Comedy Shorts: Smutch (Sky Arts). Sarah has also script edited several feature length and short films for the BFI, Film4, Warp Films and Tea Shop Productions.
Currently script editing a new series with Aardman Animations, she has also written and script edited on numerous audio comedy shows including Slaving Away for Amazon Audible and BBC Radio 4's award-winning The Skewer. Previously a music journalist and a TV reviewer and columnist for The Guardian, The Sunday Times and Radio Times, Sarah is still a regular contributor to Private Eye.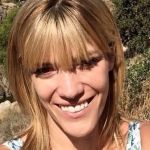 Rachel Hall has almost 20 years' experience working in scripted development in the UK television drama industry and has worked as a senior script editor and producer on award winning shows including EastEnders and Hollyoaks. Rachel is passionate about developing new writing talent and mentors new writers joining the Hollyoaks writing team. Also a professional screenwriter, Rachel has written over fifty episodes of the award-winning teen/YA drama series Hollyoaks. She also has several original series currently in development.
About: Script Angel is a screenwriter coaching and professional development company. Founded by experienced film and television script executive Hayley McKenzie, Script Angel provides world-class coaching and script development support to writers across the world. Script Angel and its team of experienced script development professionals has built a reputation for helping emerging screenwriting talent to develop their voice, hone their craft and establish a writing career in the film and television industry.
---