Creating An Original TV Drama Series
We all know that writing a killer feature film script is hard but how about creating a pilot script for a drama series; something that will be compelling not just over an hour, or a series of hours, but over years?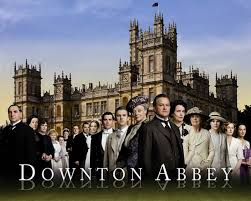 I've been working a lot recently with a couple of talented Script Angel clients who are creating original tv series on spec. Developing a new series is an ambitious undertaking and not something I'd usually recommend early-stage writers to attempt. After all, creating a single protagonist story over ninety minutes is challenge enough. But my writers love television drama; they are avid viewers, know the medium and envisage a career writing for it. In the UK you can't impress a television exec with a spec of their own show, so writers have to create something original in order to demonstrate their abilities both to create original shows and to write on existing shows.
It's reminded me of the challenges we face in developing that pilot episode script, which must do so much more than just entertain in its own right.
1) Be consistent. You might only be expected to write the script for episode one on spec (please don't waste time writing the others) but in order to write the pilot you have to know your show inside and out. The pilot script must look and feel just like any other episode in the show. Having sat on the other side of the fence I can tell you that there's nothing more frustrating than reading a pilot script that feels like one kind of show and then reading the series proposal which is pitching something entirely different! You need to have a clear vision for the series and the pilot episode must sell that vision.
2) Where to start? So how do you begin to shape your original Drama Series? The characters and setting will play a major role in the success or otherwise of your series. However, knowing what story form your show will take will help you to begin envisioning what your episodes will look and feel like.
3) The episodic series. Drama series can take two distinct forms. The first is the 'episodic' series, sometimes referred to as 'story of the week', whereby there is a new story each week and it concludes at the end of the episode. There are regular characters who return each week and often a recurring setting but the primary plot driving each episode is set-up and paid-off within one episode. One advantage is that viewers can miss episodes and still enjoy the show – you don't need to have seen last week in order to enjoy this week. Most crime dramas take this form whereby the crime is investigated and 'solved' at the end of the episode; CSI, Sherlock, Castle, NCIS, Death in Paradise and also Call the Midwife.
4) The serialised series. In this form we tell stories over multiple episodes. These shows usually have a central character but also a significant ensemble cast around them in order to spread the story weight over multiple hours. Most episodes will move stories on for a number of regular characters. This is where a whole new skill-set comes into play as you develop multi-protagonist storylining. Examples include Downton Abbey, Mr Selfridge, Breaking Bad.
5) The best of both? Of course you can combine the two and it's typical for even episodic series to have a serialised element for their regular characters. Many of the UK's long-running one-hour shows (Casualty, Holby City) started as almost purely episodic but became more serialised over the years in order to give the regular characters more rewarding material, thus also rewarding long-term viewers. Indeed, in the current climate it would be unusual for an episodic series to have no serialised element for its regular characters.
6) The story engine. Figuring out where your show will sit on this story form spectrum will help to determine where the drama will come from in your episodes. What is the central conflict at the heart of your show? Deciding how much screen-time is spent on the story of the week (if there is one) and how much on unfolding series-long story arcs will help you know what your pilot episode and all subsequent episodes will look like and where to focus your attention in developing the show. Of course, both your characters and your stories need to be awesome but in a serialised series the characters are even more important because they are your story engine.
7) Have a central character. Even with an ensemble cast we almost always come in to the show through one main character. Over time the show might expand out to give more weight to other characters but you can bet your bottom dollar the show didn't start like that. If you go back to the pilot episodes of any long-running show it's very clear who the focus of that episode is. Casualty today might look like an ensemble show with no lead character but the pilot episode was entirely focused on male nurse Charlie Fairhead. Downton Abbey began life focused on Lord Grantham, The Paradise centred on shop girl Denise, Orange Is The New Black focuses on Piper, Mr Selfridge might have a great ensemble cast but the title of the show tells you who is at its heart. You might have lots of great characters but we need to watch that first episode and know 'whose story is this?' The answer should be the same for the rest of the series.
8) Make them flawed. I can't stress this enough. There is nothing worse than a boring central character whose most apt description is 'nice'. While in a long-running series you may never complete your characters' journeys as you would in a feature film story, you still need to know what that ending would be. Knowing your character's flaws allows you to exploit them dramatically. The theme of the show (what it's really about) is usually dramatised through your central character's flaw. Your central character also needs to be in opposition to something / somebody and preferably to lots of things to give you an abundance of story riches to choose from.
9) Where are we? The story world, precinct or setting can have a major influence on your show, particularly on its tone and style. DCI Banks and Death In Paradise might both be cop shows but with one set in Yorkshire and the other on a Caribbean island they couldn't be more different.
10) Establishing tone. Be consistent and make sure that your stories, characters, setting and writing style all work together to create a show that has a clear tone. Is it light and warm, easily consumable like Downton Abbey, Mr Selfridge, Call The Midwife, Castle or NCIS, or tough and challenging but rewarding like Peaky Blinders, The Wire, True Detective or The Americans.
Putting all that together is hard. You need a story engine that can run for years. Your characters need to be flawed enough to be interesting but with enough redeeming qualities that we'll keep watching them. But if you get it right, and the pilot script is executed well enough to sell that coherent vision, then you could really impress and, who knows, even get your show commissioned!
---