Alumni success – Georgina Tremayne feature film premiere
August 6, 2020 Script Angel News
Celebrating Script Angel alumni success!
Congratulations to screenwriter Georgina Tremayne whose debut feature film 'Trevor' will premiere at Cerdanya Film Festival on 7th August 2020.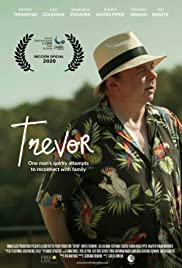 'Trevor' is a comedy-drama feature film about an Englishman living in the Spanish countryside who is visited by his daughter, who brings disturbing news that will change Trevor's life forever. The film follows six characters over three days packed with old grievances, new gripes, breakups, make ups and more. As the wine flows, and the sun sets, they discover things about each other that none of them saw coming. This comedy drama indie film delves right into those awkward, cringeworthy things we laugh at… as long as they happen to somebody else.
The film has also been selected for competition at the International Festival of Cinema Islantilla, Spain.
Georgina writes for stage and screen and is currently working with Script Angel's professional development programme. Her play 'Marie's Crisis Cafe' won the New Writing Award at the Leatherhead Drama Festival. 'Madness Sweet Madness' won production at 24:7 Theatre Festival and her play 'Thelma and Louise-and Karen' has been staged in Barcelona and London.
View 'Trevor' on IMDb
Visit the website: trevorfeaturefilm.com
---