Winners of Studio21 Script Competition 2022 announced
December 11, 2022 Industry News
The winners of the Studio21 Script Competition have been announced.
From the 21 shortlisted scripts, 6 finalists were selected to pitch their projects live at Content London, the prestigious annual TV industry event that attracts executives, producers and writers from around the world.
In an echo of last year's results, the judges decided to award the prize to two winners: Jess Edwards, for her genre-blending dramedy Clitorati, and Laurence Turnbull for his YA fantasy-drama I Am Bird Gurl.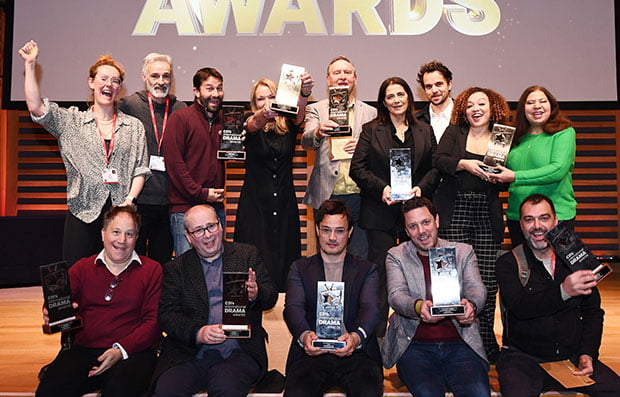 An experienced theatre director, Edwards describes her first project for the screen as "an explosive celebration of what it means to be Female and Queer". Set in East London, Clitorati finds four best friends navigating their love lives while racing against time to solve a murder.
Turnbull's project, meanwhile, centres on a narcoleptic 13-year-old whose fantastical dreams appear to offer clues as to the whereabouts of her missing father. An award-winning showrunner, producer and director of factual content, Turnbull's numerous TV credits include Young Apprentice, Gods of Snooker and the acclaimed Confronting Holocaust Denial with David Baddiel.
The competition, which is organised by C21-backed development producer Studio21 in association with Content London, WritersRoom.net and Script Angel, is in its eighth edition and this year attracted more than 270 entries from some of the world's most exciting emerging writers.
As with last year's winners, Irshad Ashraf and Joanne Thomson, Edwards and Turnbull will each receive £10,000 from Studio21 to option their project and acquire the script. Studio21 will further develop each series in association with the writer to take it out internationally.
---