Screenwriting events are a great opportunity to improve your craft, meet peers and network with other industry professionals. Below we've listed major screenwriting events across the world. The events are in date-order and we've colour-coded by area so that you can see at a glance which events are in your part of the world.
UK is green, USA & Canada is blue, Europe is orange, Rest of World is purple.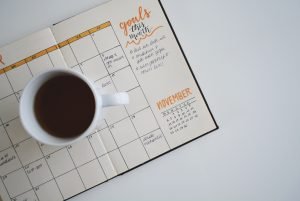 MONTHLY
Social networking for writers in cities across the world; London, Sydney (Australia), Montreal (Canada) and the following US cities, Atlanta, Chicago, Minneapolis, Albuquerque, DC, New Orleans, Los Angeles, NYC, Austin, Portland, Raleigh, Denver, Philadelphia, Dallas, Miami.
Social networking for screenwriters held the third Thursday of every month in London, Los Angeles and Montreal. For all forthcoming dates see their Events page.
If you're looking for screenwriting contest deadlines, check out our Screenwriting Contests Calendar, updated monthly. 
ANNUAL
Berlinale Talents is the annual summit and networking platform of the Berlin International Film Festival for 250 outstanding creatives from the fields of film and drama series
Séries Mania, Lille, France – March
After seven riveting seasons, Séries Mania has established itself as the annual event dedicated to the TV series format for both the general public and the wider industry.
The Toronto Screenwriting Conference (TSC) is a two-day weekend event that brings together screen-based industry professionals and offers them advanced skills development and networking unparalleled by any other screenwriting event on the continent.
Bringing together top leaders from across the evolving media landscape to the heart of the Canadian Rockies for a totally unique experience. The Festival began as an intimate space where unparalleled access and cutting-edge insight could combine to forge relationships, launch new business and aid the ambitious members of a dynamic industry in reaching their goals. Attracting over 200 Development Executives and a wide-ranging cross-section of television and digital media professionals from around the world, BANFF is the ideal place to make new contacts, find production partners and green-light new projects.
EIFF is the world's continually running film festival. It offers delegates and filmmakers a fantastic programme of industry events and networking opportunities
Created in Fontainebleau (France) in July 2012, by an enthusiastic group of leading TV series professionals, Série Series is a television series "think tank". It has become an unmissable event for all TV professionals: screenwriters, directors, producers, distributors.
The Edinburgh International Television Festival is one of the most prestigious media events in the UK – bringing together all parts of the television and digital world to celebrate the creativity, diversity and inspirational talent in our field, and to debate the major issues facing us as an industry. The Festival draws around 2000 delegates from the major networks and production companies internationally.
The Writer's Digest Annual Conference offers everything you need to advance your writing career creatively and professionally.
The Script Lab Summit, Online – August
Over 30 of Hollywood's top writers, studio execs, managers, producers and world-renowned screenwriting instructors.
An annual gathering of  new and aspiring screenwriters. With over 1,000 attendees, 100 sessions, 150 industry expert speakers, the LSF is a great event to learn more about the craft and how the industry works.
Premier film festival with industry conference. This year includes Content Canada events focusing on the television content industry.
Raindance showcases features, shorts and music videos by filmmakers from the UK and around the world celebrating and supporting independent, new and alternative filmmakers not just during our 12-day festival but throughout the year.
Whether you are a new writer or an established author, the Cuesta College Central Coast Writers Conference will elevate your writing and scribing passion to the next level. Cited as one of the best writers conferences in the US, this destination conference offers workshops in all genres presented by an inspiring faculty. From Academy Award winners to New York Time Best selling authors to Poets to Children's Authors to NetFlix stars, we have it all personalized just for you.
Birmingham Film & TV Market, UK – October
The BFTM is a marketplace event that provides opportunities for filmmakers and investment and distribution bodies to connect and close production deals. Completed films and television projects, those in development or production stage, as well as film concepts – we want to give more stories the chance to be told in their best way possible.
The Creator's Conference, presented by NashFilm, includes robust tracks for filmmakers, screenwriters, musicians, and all kinds of creators. Come hear about the latest industry trends, paths that have led to success, ways to hone your craft, and meet others in the community.
International tv series festival and conference with screenings, workshops and pitching.
Known as the "Writers Festival" since its inception 24 years ago, Austin Film Festival recognizes the importance of narrative at the core of filmmaking. By celebrating the work of storytellers; those committed to crafting intricate worlds, fully-formed characters, and diverse perspectives, AFF bolsters its reputation as a champion for the creator.
Undoubtedly the most significant annual gathering of the global drama community. Three-day event with an unrivalled agenda, screenings, coproduction and development marketplace and awards.
NEM Zagreb, Croatia – December
NEM Zagreb is all about content creation! From Workshop and TV Writing Contest to panels, presentations, screenings, and much more.
PLUS
Other WGGB Events (UK)
Other RTS Events (UK)
Other BAFTA Events (UK)
Other BFI Events (UK)
Other Network ISA Events (US & UK)
If you know of any other screenwriting events that might be of interest to your fellow screenwriters, do let us know in the comments below.
---