C21 Unveils Drama Script Competition Finalists 2020
November 26, 2020 Industry News
C21 has announced the finalists in its Drama Series Script Competition, designed to uncover the most exciting projects from new writers.
The competition, which is produced in association with C21-backed development producer Studio21, Script Angel and WritersRoom.net, set out to find scripts for 'post-Covid series' in 2020.
The finalists' scripts are currently being assessed by the judging panel, which includes Hayley McKenzie, Script Angel's founder; Simon Mirren, writer/showrunner; Yule Caise, writer; Carrie Stein, international drama consultant; and David Jenkinson, CEO of Studio21.

The winner will be announced at the C21 International Drama Awards on December 2, 2020.
The finalists are:
Echtra by Archie Thomson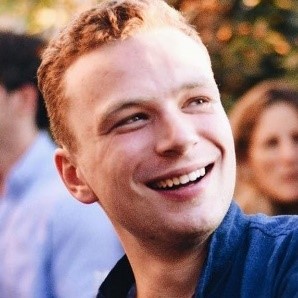 On an island off the west coast of Scotland, two school rivals get pulled into a mysterious Celtic Otherworld. Putting their dislike for one another aside, they must journey through this mythological wilderness in order to return home to their desperate parents. But as their island and the Otherworld begin to overlap, their community divides. In the face of darkness, hostility and suspicions amongst the islanders will rise and in the end there may not be a home for them to return to…
Archie Thomson read History at Oxford University – a subject he remains passionate about – before starting his career at Endor Productions, working as a writer's assistant in its room for Deep State 2. After production wrapped, he went to work for Dustin Lance Black in his writers' room for Under the Banner of Heaven, an FX show set to be directed by Ron Howard. Having developed his own material on the side, he signed with Independent earlier this year.
Jude Monroe by Joel Nazar-Zadeh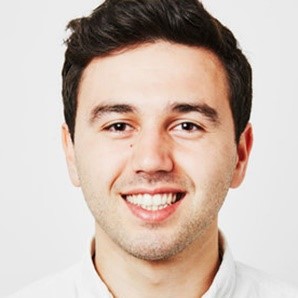 Jude Monroe is an adventure drama about a 17-year-old shipwrecked on a Caribbean island. The series follows his attempts to get home and his fight against unpredictable obstacles and enemies in his way.
Joel Nazar is an avid consumer of good stories. He began writing while studying film theory at Queen Mary University of London. His passion for storytelling earned him a role in the development team of a London-based TV production company producing high-end drama.
Joel spends his days inspired by Britain's most popular screenwriters and challenged by the growing opportunity for new, authored voices in television. In his spare time, he exercises his creative muscles working on his own stories. He is passionate about creating gripping, commercial narratives that wrap around resonant discussions.
Pillock by George MacCallum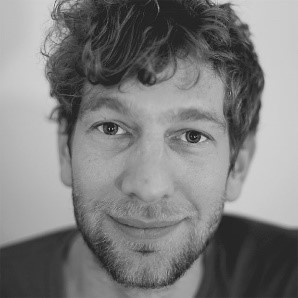 Robin is the youngest of three, and although he's never been in a relationship he thinks of himself as the patriarch of the family, playing father figure to his two older, quarrelsome sisters, both of whom are about to get married.
When their estranged, womanising, blues musician dad is diagnosed with a rare neurological condition, Robin, who feels like he never really had a childhood, tries to rekindle a father-son relationship but finds himself at the centre of everyone else's breakdowns.
George MacCallum is from London and runs a one-man-band production company called BFG Films. He produces branded content covering health, sustainability and human rights. In 2019, The Commute, a short film about people with multiple sclerosis, won Best Documentary at the Pinnacle Awards and The Natural Solution won at the Global Sustainability Film Awards 2018. Pillock is George's first writing project.
Safe Harbour by Ian Masters and Jon Smith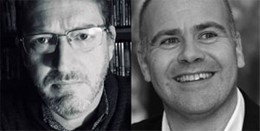 After RNLI volunteer Kyle Ayling heroically saves the life of a mysterious American at sea, she moves into his tight-knit Dorset community determined to show her gratitude. But when you owe your life to a stranger, how far will you go to repay the debt? Safe Harbour is what happens when a British feel-good, small-town drama is torpedoed by an American psychological thriller.
Ian and Jon have been writing together for six years. They have a number of UK and European TV dramas in active development, a commissioned historical feature set in China and an original screenplay for an Australian-Vietnamese feature currently in casting.
Ian Masters is an international scriptwriter, story-liner and script editor who has worked in Asia and Africa for 18 years, mainly in the field of Social and Behavioural Change Communications. His work includes short and feature-length films and many hours of broadcast radio and TV drama for BBC Media Action in Cambodia, Bangladesh, Palestine and South Sudan. His first produced feature script, The Last Reel (2014), won Best Screenplay at the 57th Asia-Pacific Film Festival.
Jon Smith is an internationally published, best-selling author of 14 books and writer of four staged musicals. His first film, Beyond The Bridge, written with Ian Masters, premiered at the Tokyo Film Festival. He was associate producer on Ikonic Film's feature Kidnap Me (2017) and producer on Savannah Moon's The Quarry (2018).
Under the Wire by Lee Lawson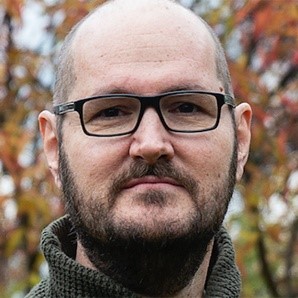 A bomb disposal expert is pulled back into the deadly game he was forced to leave behind when a ghost from his past rises to start an illegal war.
After a career in bomb disposal, military intelligence and cyber operations, Lee went on to a second career as a professional hacker, ending up directing a team of cyber experts tasked with hunting hackers. He has now turned this unique history into inspiration for TV and film.
The Finalists were chosen from the Top21 Shortlist announced on 19 October, 2020.
---