We were honoured to be invited recently to the Zagreb Film Festival as part of their Industry programme. Supported by the Creative Europe Media Desks of Croatia and Serbia, our CEO Hayley McKenzie and colleague Kay Stonham delivered a three-day workshop to selected participants on storytelling for television as well as a public masterclass.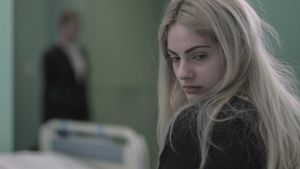 With the demand for content at an all time high, and an appetite from commissioners across the globe for unique stories from new voices and perspectives, there has never been a better time for creators to share their stories with a worldwide audience.
Working with six creative teams of writer and producer (three from Croatia and three from Serbia), Script Angel helped them to develop their bold, exciting ideas into compelling television drama and comedy series treatments and pilot scripts.
It's a great time to be working in this region, as the drama industry begins to get its stories onto the world stage following the launch of HBO Adria with Success, and Novine (The Paper) which was made for local broadcaster HRT selling to Netflix.
Our team was hugely impressed by the storytelling talent and ambition of the projects, which ranged from political thriller to young adult drama and comedy. And in this age of truly global television shows it was no surprise to find that the new creative generation in eastern Europe are immersed in the best drama from around the world; Game of Thrones (of course!), Spiral, Hanna, Narcos, Sharp Objects and everything in between.
And we're not the only ones to notice the talent and stories emerging from this region. Drama Quarterly recently shone a spotlight on the drama productions from Central and Eastern Europe drawing critical acclaim in recent years.
Here at Script Angel, we're excited to see these talented creators' bold and unique Croatian and Serbian stories take their place among the best and most compelling television shows from across the world as they usher in an age of geographically specific stories with universal themes for a global audience.
---