Screenwriting Retreat
Dorset, UK
This seven-day residential Retreat is for screenwriters who wish to develop their screenwriting skills or are simply seeking dedicated writing time in an inspirational setting.
Whether you have a script on the go or are just thinking about your new project, you'll get:
– Dedicated time to write in a beautiful, secluded setting
– One-on-one script feedback / coaching sessions with a Script Angel screenwriting coach
– Group of maximum 10 people
– Group discussions
– Daily writing triggers to get your creative juices flowing
Location: The retreat is held at the beautiful Purbeck Vineyard, overlooking the Purbeck Hills near the historic Corfe Castle.
Dates 2018:
Spring Retreat
2-9 March 2018 – SOLD OUT
Autumn Retreat
28 September – 5 October 2018
We have limited places on every Retreat which get filled very quickly.
Places will be offered exclusively to the Script Angel community from 1-28 February 2018.
To join the Script Angel subscriber list please  sign up here and receive  our FREE Screenwriting Success Planner.
Remaining places will be offered to the wider public from 8am 1 March 2018.
Booking: For more information about the Retreat and to book your place, please visit our Eventbrite Retreat page.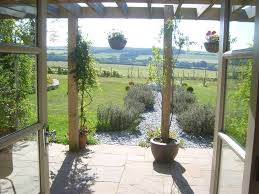 Saturday 11 February 2017, London, UK
Learn how to craft a killer script and get an agent.  SOLD OUT Join Script Angel founder Hayley McKenzie for this hugely informative one-day screenwriting class in central London. Hayley will lift the lid on the film and television industry for screenwriters, giving you the inside info on what script readers, producers and agents are really looking for in a script, how to make yours stand out and how to break in to film and television as a screenwriter. Tickets are £100 (+admin fee) and ON SALE NOW. There are just 20 places available and this event has previously sold out, so don't miss out! For more information and to book your ticket, please visit our Screenwriting Craft and Career Class Eventbrite page.
3-10 March 2017, Cumbria, UK
SOLD OUT This seven-day retreat, at the beautiful Bay View House overlooking Morecambe Bay in Cumbria, is for screenwriters who want to spend some dedicated time on their screenwriting or are interested in honing their craft. Whether you have a script on the go or are just thinking about your new project, you'll get: – Dedicated time to write in a beautiful, secluded setting – One-on-one script feedback / coaching sessions with Script Angel founder Hayley McKenzie – Group of maximum 10 people – Group discussions – Daily writing triggers to get your creative juices flowing For more information and to book a place go to: screenwritingretreat.eventbrite.co.uk