What Writers Can Learn from 4Screenwriting by Xandria Horton
One of the things that I love about Script Angel is its focus on opportunities for new writers, so the blog seemed an obvious place to summarise my recent experience as a Shadow Script Editor on Channel 4's talent initiative 4Screenwriting – with some thoughts other writers can take from it.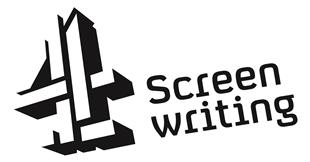 What is 4Screenwriting and why is it brilliant?
4Screenwriting is a broadcaster-affiliated talent scheme run by highly experienced script editor Philip Shelley, currently in its 4th year. For each year's twelve selected writers, they are given six months to take an idea through two drafts of a commercial hour (46') script, creating the first episode of a series or serial (ideally with Channel 4 in mind). The course also has a script editor training element; allowing shadow script editors a chance to develop their skills by working to industry-proven script editors.
The writers get a "sandbox" version of a script commission, with a small amount of funding, set deadlines and opportunities for notes from their script editor team at each stage – as close as you can get to a real script commission, without the production element.
Once the course is completed, writers can use their spec script as a calling card in the industry, creating a buzz with literary agents and production companies who are keen to be across talent coming through and hopefully resulting in meetings that further their careers. Success stories are numerous, most recently with alumni Anna Symon and Cat Jones, who have both gone on to write for primetime TV series.
So, with insights from me and my excellent fellow shadow script editors Carissa Hope Lynch, Harriet Davis and Joe Williams, I've pooled some tips writers can take from our 4Screenwriting experience:
Working with the professionals
The scheme introduces writers to the process of working with a script editor, which can be strange for writers used to working alone. It also introduces to writers the concept of the dreaded deadline!
What can you learn from this?: whilst you may have in place trusted feedback-givers, there's really nothing like the impartial and constructive notes you will get from a good script editor or industry-proven consultant. In terms of meeting deadlines, it's important that you make all and any writing deadlines you agree to. However, if something happens that is beyond your control, the best way to handle it is:
1/ to flag this as soon as possible to the appropriate person;
2/ tell them realistically what you can deliver and when; if one element is more urgent than the others, can you prioritise this and deliver within the original time frame?;
3/ agree a new deadline and move heaven and Earth to make it!
Network a.k.a. 'it's good to talk'
The scheme provides opportunities for writers to talk to others at similar points in their career, which can be greatly useful, both personally and professionally.
What can you learn from this?: Meet with your writer peers! Find or start a writer's group on Meetup (they are all around the country) or attend events such as The London Screenwriter's Festival or BAFTA Rocliffe and seek out friendly faces in the opportunities to mingle.
What's in a TV idea?
Unsurprisingly, some ideas will only really reveal whether they will work in a series or serial format – if at all – after some exploration, so some writers had to use backup ideas or go back to the drawing board to find the right idea to progress to script stage.
What can you learn from this?: If you want to work in the industry, it's essential you're across British output; it's as simple as that. Whilst it won't ensure that every idea you come up with is a bona fide TV idea, you'll get industry knowledge as to who is making what, and watching TV widely (UK, US, internationally) will develop your instincts on which stories intrinsically work in a TV format and which may be more suited to film or theatre. Even if it's just the opening episode of every new series, it's really useful to watch TV as broadly as you can.
Also, if you're ever in a pitching situation (e.g. pitching to a producer for an episode commission on an existing series or pitching to a production company your own series ideas), however married you are to your favourite idea, it's always useful to have a couple you've worked up a little as well in your back pocket, just in case you need them!
Writing to act breaks – a punctuation metaphor
For 4Screenwriting the brief was a script that would fit within a Channel 4 schedule, rather than a BBC full hour slot, so it was a new experience for many writers to write to 'act breaks'.
What can you learn from this?: how this works this will vary depending on your story (and your broadcaster). However, we came up with a useful way of thinking about the shape of the story with act breaks:
If your story is a paragraph and each scene is a sentence, how you utilise punctuation is a great metaphor of writing to act breaks; ending those sentences before a break to ensure that the viewers' interest is piqued. What's the screenwriting equivalent of scene ending with a '?', an '!' or a '…'?
Many thanks again to the input from my fellow shadow script editors on this article; to the very brilliant and experienced script editor I worked to, Jamie Hewitt; to the three brilliant writers I was lucky to work with; and of course to Philip, for tirelessly working to make the course go as smoothly as it does each year. If you ever see him at a 4Screenwriting networking event, he won't miss a moment to connect a writer to agents and production companies that might be useful to them. 4Screenwriting is a brilliant experience for writers and script editors coming through – long may it continue!
---