Monica Nath joins Script Angel coaching team
September 24, 2020 Script Angel News
Script Angel has further expanded its screenwriter coaching team with the appointment of experienced script development professional Monica Nath.
After reading law, Monica worked in film before moving into scripted television development working as a researcher and script assistant on Peter Moffat's BBC1 legal drama Silk. Following a story and script researcher role on BBC medical drama series Holby City, Monica became script editor on showrunner Adrian Hodges's period drama series The Musketeers for BBC1. Other produced script editing credits include period crime drama Inspector George Gently for BBC1, Fungus The Bogeyman for Sky 1 and development work on comedy-drama mini-series Stag for BBC2 .
She was most recently script editor on the hugely popular Netflix period drama series Medici: Masters of Florence, produced by Frank Spotnitz's Big Light Productions and Lux Vide for Italian broadcaster RAI 1 and Netflix.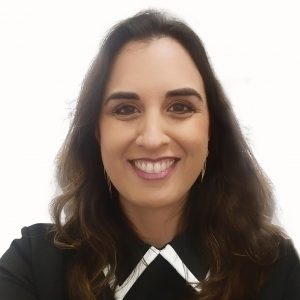 Monica said, "I admire Script Angel's ethos to open up opportunities for professional feedback and coaching to writers from all walks of life and stages of their career and it is a pleasure to join Hayley and the team as Screenwriter Coach. I'm looking forward to helping writers develop their talent and potential, support them through the screenwriting process and can't wait to see what projects lie ahead!"
Welcoming Monica to the team, Script Angel founder Hayley McKenzie said, "Monica is a highly skilled script development professional with a wealth of script editing experience on high-end television dramas for the UK and internationally. Her experience across such a broad range of drama and drama-comedy series is a great addition to the Script Angel team, and her love of helping writers to develop distinctive and compelling stories makes Monica the perfect fit to join our screenwriter coaching team."
Hayley added, "The huge increase in high-end drama series being commissioned across the globe is providing emerging writers with a truly international canvas. I'm thrilled to welcome Monica to the team to help us provide emerging writers with the script development support they need to hone their professional skills and find their place in our competitive industry."
About Script Angel
Script Angel is a screenwriter coaching and professional development company. Founded by experienced film and television script executive Hayley McKenzie, Script Angel provides world-class coaching and script development support to writers across the world, at every stage of their career. Script Angel and its team of experienced script development professionals has built a reputation for helping emerging screenwriting talent to develop their voice, hone their craft and establish a writing career in the film and television industry.
---