Are you passionate about screenwriting but struggling to make it your career? It can be done, and writers like you are breaking in all the time. But you need to invest time and do it wisely. Here are our top tips for achieving screenwriting success.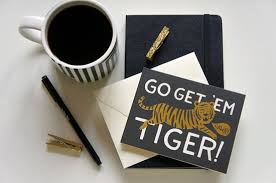 DEVELOP YOUR SCREENWRITING CRAFT
"It is only by going through a volume of work that your work will be as good as your ambitions" Ira Glass
MAKE WRITING A DAILY HABIT
The more writing you do, the better you'll become. Find as many ways as you can to build writing into your life. Even if you're fitting your screenwriting around a full-time job and family commitments, you can achieve screenwriting success.  One writer we worked with wrote in his car on his work lunch-break every day! By writing for just thirty minutes a day you can create a portfolio of scripts in a year or two.
If you need a concentrated and immersive period of writing time, try attending a screenwriting retreat for that extra burst of energy and focus.
"If you want to be a writer you must read a lot and write a lot" Stephen King
CREATE YOUR OWN SCRIPT DEVLEOPMENT PROCESS
"Motivation is what gets you going. Habit is what keeps you going" Jim RohnEvery successful writer works in a slightly different way. What unites them is that they start with a half-formed idea and work hard to craft it into a polished script.
Screenwriting is much more than writing script pages. You also need to spend time planning the script and preparing for future projects.  Find a way of capturing your ideas and developing them into stories that works for you. Story outlining is a useful tool in this development process and it needn't be a creativity-killer. Find a way of shaping and structuring your story that suits your unique screenwriting process.
No writer's first draft is perfect – it's not called the vomit draft for nothing! View it with a mix of pride at having finished it and a fierce determination to make it much, much better. Getting feedback is a crucial part of this development process. All professional screenwriters get notes on their script, many (hopefully most) of which will help them improve it. You need to do the same;  partly because you should get used to the process but mostly because it will help you make your script better.
Get fresh eyes on your work from someone you trust, who also has experience in script development. If you can get that for free, great. If you need to pay for that help, research the people offering this service and ask writer friends for their recommendations.
SET DEADLINES
"Success is the result of hard work and persistence" Colin Powell
When there is no-one waiting for your script it can be hard to keep momentum going on a project. Set deadlines and find yourself an accountability buddy who will keep you to them.
On our Screenwriter Coaching programme we create a bespoke script development schedule, with monthly deadlines, that works for your unique personal circumstances and commitments.
Making yourself accountable to someone for getting the writing work done is invaluable. If you're not ready to hire help, use friends or social media platforms to go public on your writing intentions.
CREATE A SUPPORT NETWORK
Writing is (mostly) a lonely business and that suits us just fine, most of the time. But having a support network is a huge help when the writing feels more of a struggle than a joy.
Connecting with other writers, who understand the pain of having your script rejected (again), the frustration of being stuck in the mire of your Act2 and the joy of getting through the second round of a major screenwriting contest, cannot be underestimated.
Join screenwriting communities online (Facebook groups and #scriptchat on Twitter are particularly good places to start) or in-person. Not all will be a good fit for you but if you try enough of them you'll find the ones that feel right for you.
DESIGN A CAREER STRATEGY
"A goal without a plan is just a wish" Antoine de Saint Exupery
Having a portfolio of strong spec scripts is a great foundation on which to build your screenwriting success. But alongside them you need a plan to get them read by the right people.  You need a career strategy.
A good place to start is to find out how other screenwriters have done it. We all admire the amazing writers who are writing today's high-profile films and tv shows. These well-known writers' stories are fascinating, but they probably started their career ten, twenty, even thirty-plus years ago and the path they took to break in might not be relevant today.
Instead, try to find writers who are just a couple of rungs ahead of you on the screenwriting career ladder. If it's television, who are the writers getting staffed on other people's shows? If it's feature films, who has written the new low-budget film everyone's talking about?
Who are the writers getting signed by agents? Some of our screenwriter coaching programme clients are taking that next step right now. We've chatted to some of them about how they got to this breakthrough point on their screenwriting journey.
CONNECT WITH THE INDUSTRY
Before you can connect to the industry you want to work in, you first need to understand it. Research the landscape of the medium you're most interested in. How do writers get hired? How do they sell their scripts? How do television shows get commissioned? Who are the producers making the kind of film or television projects you write?  Learn how producers and agents work, how they find new writers.
Once you understand how producers and agents work, you can find out the best ways to approach them. Check out our interview with a screenwriting agent to find out how they look for and work with new writers.
Try to meet agents and producers in-person (without stalking them!). We have a calendar of industry events across the world, which we update monthly. If the idea of networking fills you with dread, seek out advice and tips on networking for introverts. You may never love this bit, but meeting producers and talking about your projects will be a crucial part of your job as a professional screenwriter.
Another way to get your writing (rather than you) noticed by the industry, is through a contest. We curate a list of the most well-respected screenwriting contests (with deadlines) which we update every month.
"If it's important to you, you'll find a way. If not, you'll find an excuse" Ryan Blair
TAKE YOUR WRITING SERIOUSLY
"Be ruthless about protecting your writing time" J K Rowling
You know you're serious about your writing, but make sure others know that too, and respect it. Find a spot in your home that is your writing space and put a 'do not disturb' sign on the door when you're writing.
"Some people dream of success while others wake up and work hard at it" Napoleon Hill
Evaluate your strengths and weaknesses.  Not just in your screenwriting craft skills but also in your efforts to develop your screenwriting into a career. Then plan a way to improve in those areas of weakness.
"Nothing worth having comes easy" Theodore Roosevelt
DON'T GIVE UP!
Screenwriting success isn't going to fall into you lap because you finished one spec script, but every successful writer started with that one (probably not very great) first script. You too can build from there. You can achieve the screenwriting success you're dreaming of, if you take action. Someone's going to do it, so take the next step in making it you.